The Vigeland Sculpture Park has over 80 acres of landscaping with 212 bronze and granite sculptures created by Gustav Vigeland. All of them naked. Except one.
His self-sculpture: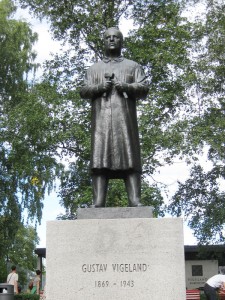 Naked dad hauling his naked babies.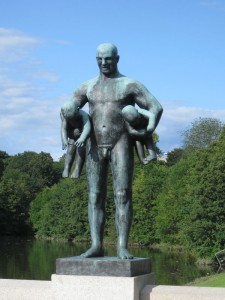 Naked dad hurling his naked baby.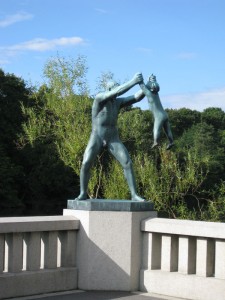 Naked dad about to fling his naked son.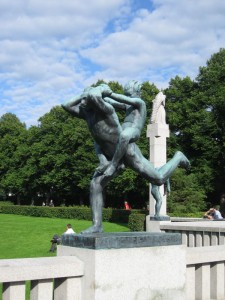 While naked daughter works on her tan.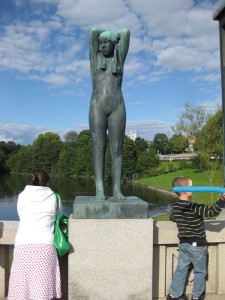 At the father-daughter naked dance.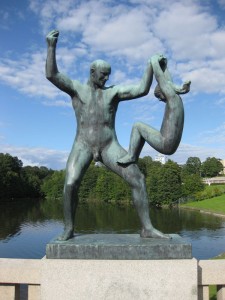 They had naked sports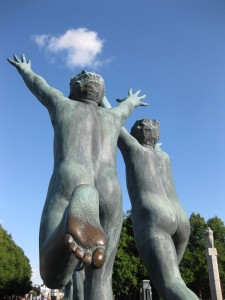 With naked referees.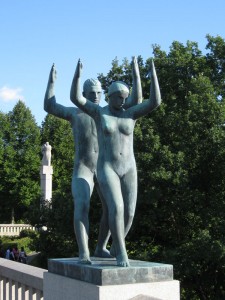 They must have had naked tailgating at the stadium, because this naked man is carting off what appears to be naked drunk mother.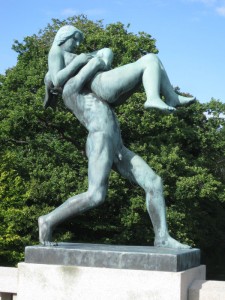 Which upset her naked baby.

A naked lady waits patiently.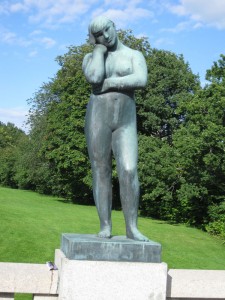 For her naked laundry to finish.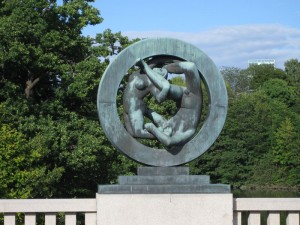 Someone needs a naked blow drier for her naked hair.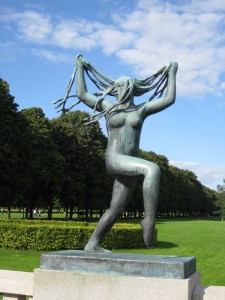 While someone else clearly needs a naked babysitter.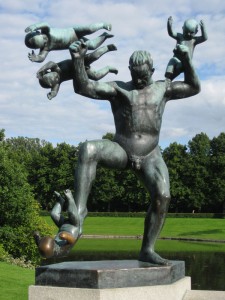 And what naked sculpture garden would be complete without a naked fountain.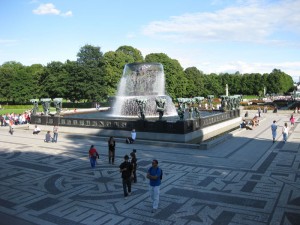 Complete with naked trees.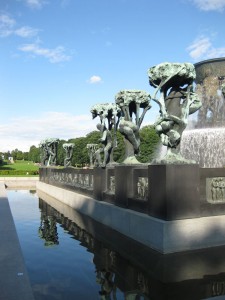 Full of naked people.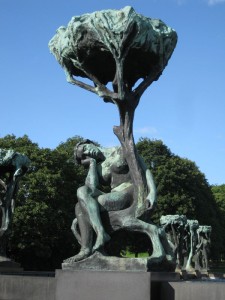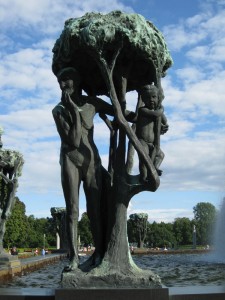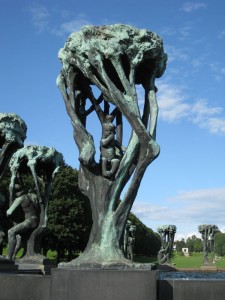 All doing naked things.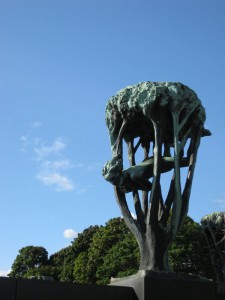 There were even naked male gates.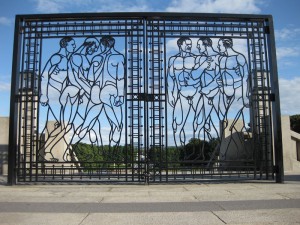 And naked female gates.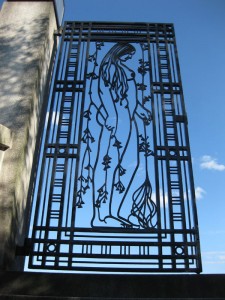 That would cast some cool naked shadows.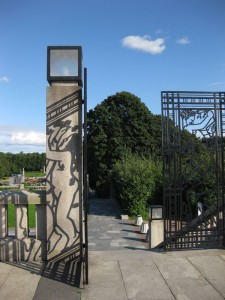 The naked gates lead way to the naked Monolith.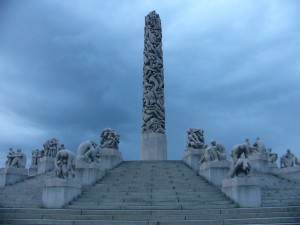 That was surrounded by…
wait for it…
If you guessed naked sculptures, you'd be right!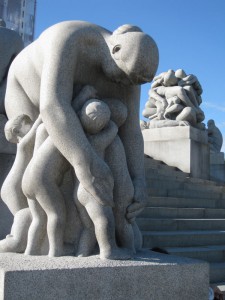 Like naked baby clusters.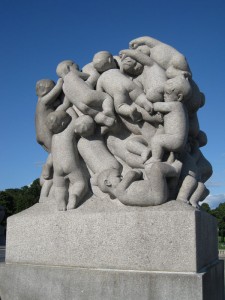 Naked lovers.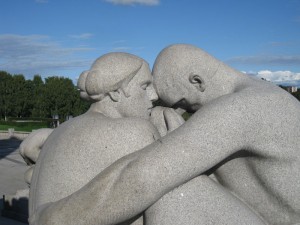 Naked brats.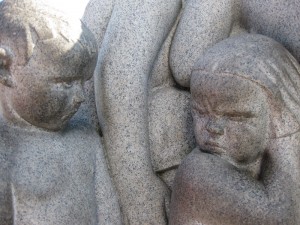 Naked horseplay.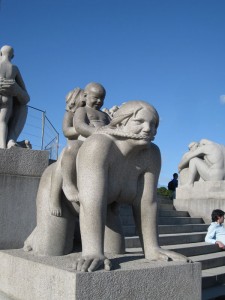 Naked yoga.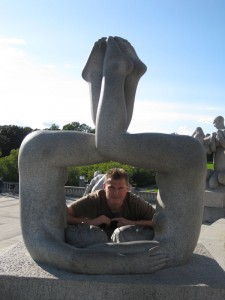 And something that looked like a naked Olympic sport of some sort.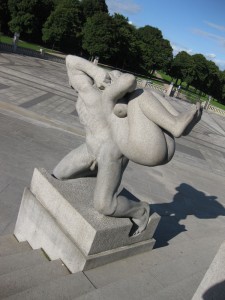 They even had a naked bird bathroom.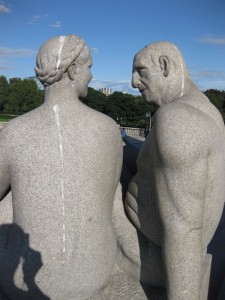 At the very end of the park was the naked circle of life.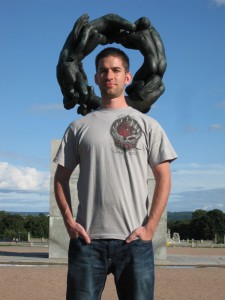 Thus completing the naked journey.