We've seen a lot of treasures on this trip so far. From the Crowned Jewels in Scotland, to the treasury in the basement of the Cathedral of Seville, we have seen some serious bling. But nothing prepared us for what we saw today at The Imperial Treasury here in Vienna. The treasury is accessible through the Swiss Courtyard of the Hofburg Palace where we were only a few days earlier. There are over 1,000 items on display from the Holy Roman Empire and the Austrian Empire.
Behind the vault doors…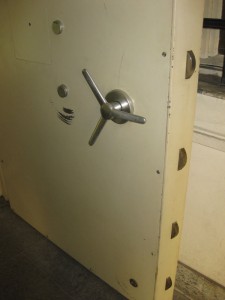 …are some of most impressive pieces of royal regalia I've ever laid eyes on.
Like this extremely detailed embroidered crest.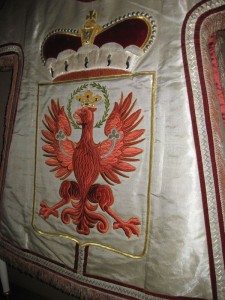 And these royal robes that are…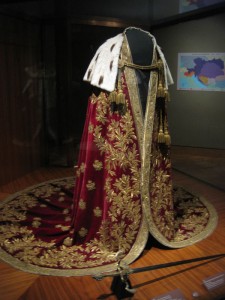 …well… fit for a king!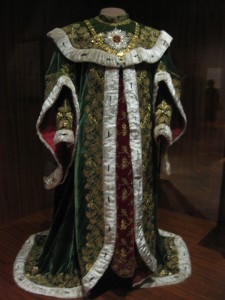 The Imperial Crown of Austria.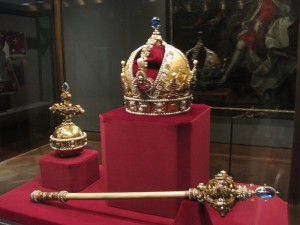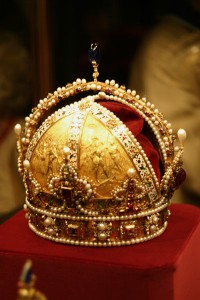 A whopping 492-carat Aquamarine!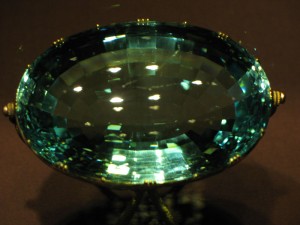 Or a super-whopping 2860-carat Colombian Emerald!!!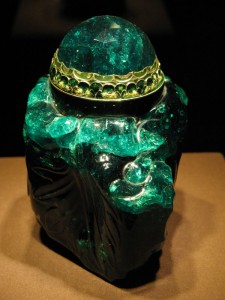 gahh!
They even have a "Unicorn" sword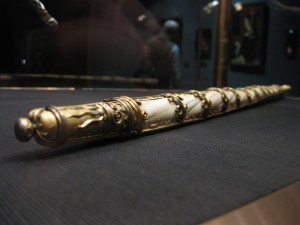 (actually its from a narwhal, but who's counting?)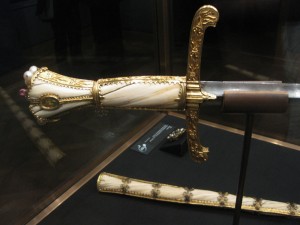 And the Holy Lance that pierced Jesus's rib cage…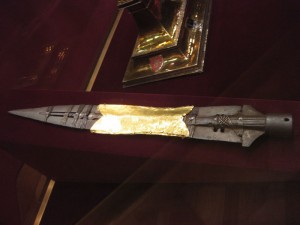 and this agate bowl that held his blood, that some even regard as The Holy Grail!!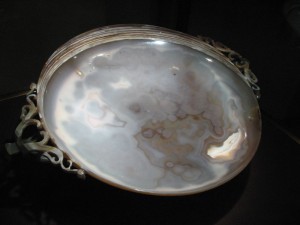 Beat THAT Fort Knox!! You ain't got nuthin' on Vienna!