There isn't a whole lot to do in the city of Valparaíso, but it is a great city for photography. I sort of wish I had more time to walk around on foot to take more photos, but I was spoiled (and a tad bit lazy) having access to a car.
Some might think of it as ugly graffiti that is just defacing public buildings, but I quite enjoy looking at all of it. From the colorful posters and stencil art…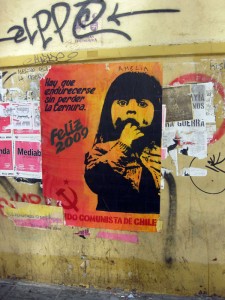 …the the full on murals…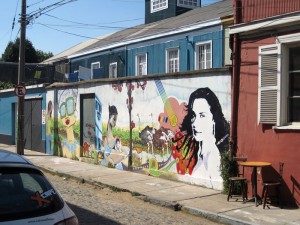 …to the hand drawn chalk drawings expressing dietary suggestions…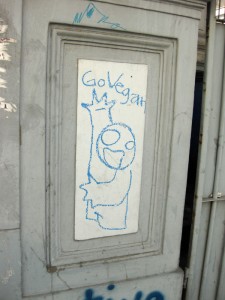 …and you can't have street art without stickers on street signs.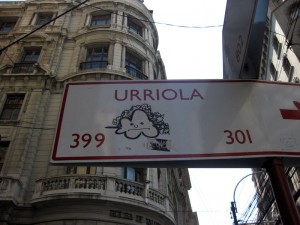 One street vendor even re-created a Happy Tree Friends cartoon character and framed it to sell.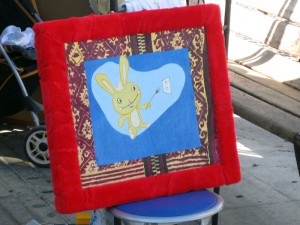 I tell ya they've got it all here. I definately want to come back again when I have more time to take it slower and take more photos.