OK, I've calmed down a bit since my hostel rant. I'm not gonna let that ruin my experience. It's just frustrating when things don't work. We have opposable thumbs for a reason… to make things work! But I digress.
The one great thing that the hostel did have was a beautiful Norwegian…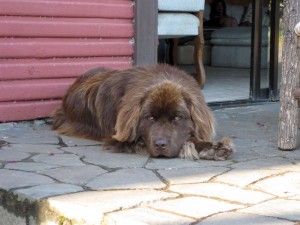 …gorgeous light brown eyes. This big fuzzy brown (with highlights) guy was so friendly and playful. Such a sweetheart! There's nothing like a big friendly dog to make you forget all your worries!
Today's original plans were pushed back until tomorrow due to some minor weather issues, so today we explored the nearby lake with its black volcanic sand beach.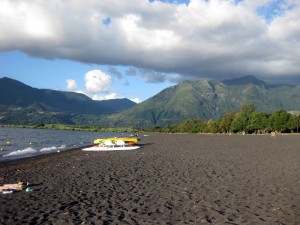 On the way back from the lake we saw a parking lot full of cars and bleachers full of stands. So we wandered a bit closer and found an equestrian show jumping event underway.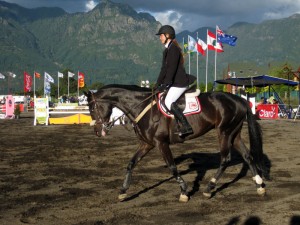 What better backdrop could you imagine for such an event?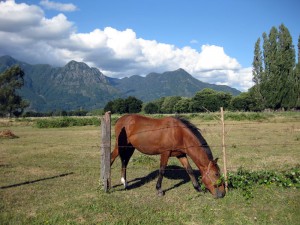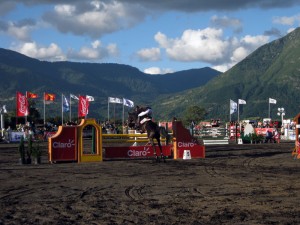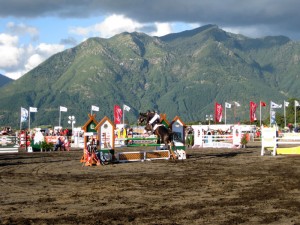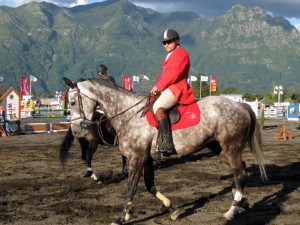 Wish you could have been there to see it too mom! 🙂