After a well deserved rest from a long 11+ hour drive, we rolled out of the hostel this afternoon to explore our new habitat in Valparaíso. It was too dark to see much of anything when we arrived, so we took this opportunity to orient ourselves to our new surroundings.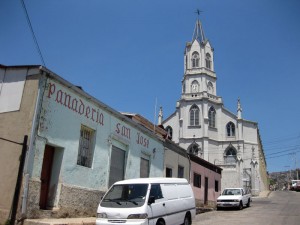 I keep noticing a lot of similarities between California and Chile. Valparaíso reminded me a bit of San Francisco with it's various different neighborhoods and it's extremely hilly topography…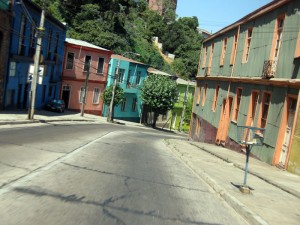 …with old houses…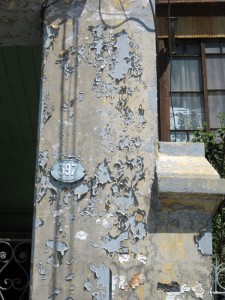 …of various pastel colors lining the streets.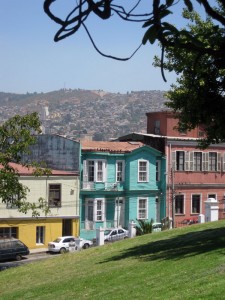 They also have a busy harbor on the Pacific ocean…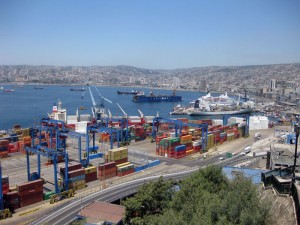 …and even electric powered buses that follow the power lines hanging overhead. That's so SF!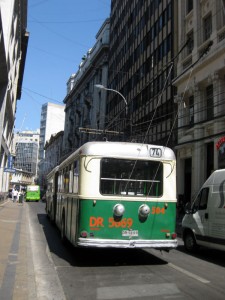 A couple hills over from our hostel was the Naval and Maritime museum that we perused to kill some time…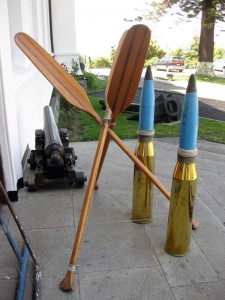 …and kill some encroaching enemy warships.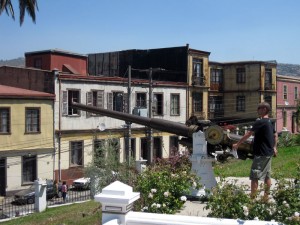 We lost a few good soldiers in the battle, so we paid our respects at the cemetery a few hills away.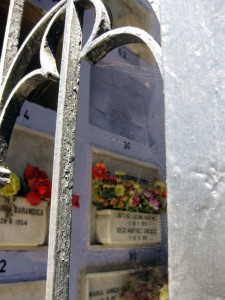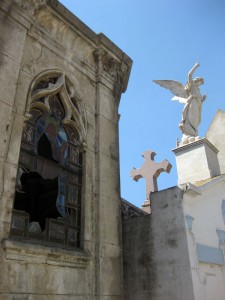 And then it was full speed ahead…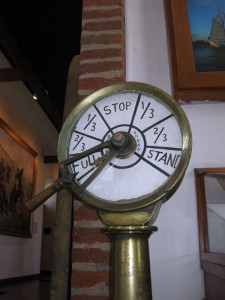 …back up another hill…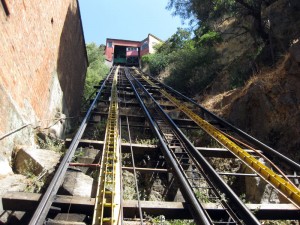 …via one of the many rickety funiculars the city has so that we could find some food.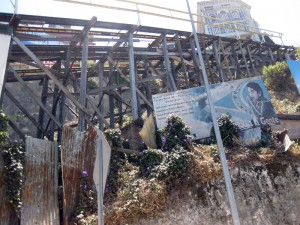 On the way back to the hostel we got stuck behind this bus with UTAH license plates!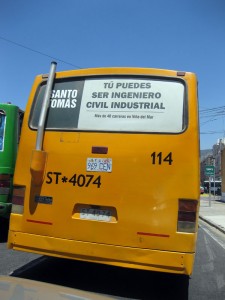 Now I REALLY feel like I'm back in California! What the heck is this thing doing here!?