Little known fact… the street signs in Madrid (they have street signs in Europe???) have pictures on them that represent the street name so that even the illiterate know the names of streets. Here's an example: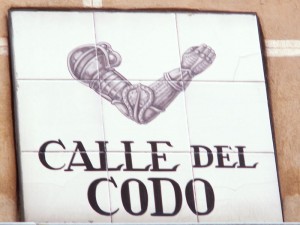 Calle Del Codo, is a long street that bends in the middle, hence the translation and depiction of Elbow Street. Now isn't that handy? (ba-dum-bum-ching)
Little known made up fact… Madrid has more fountains per capita than any other city in the world at 1.25 fountains per person!
They even gave me my own fountain! Or maybe they could just sense I had been wearing the same pair of socks for seven days now. Either way, my feet were now cool-n-clean.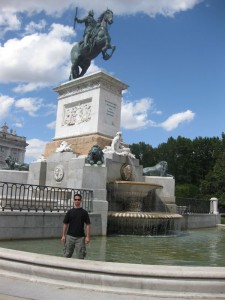 So after learning our lesson about trying to get train tickets the same day of travel, we decided to get tomorrows tickets today. We headed on down to the train station by way of Gran Via (a major shopping district) which lead us right past our first fountain of the day: Fuente De Cibeles in front of Placio De Cibeles.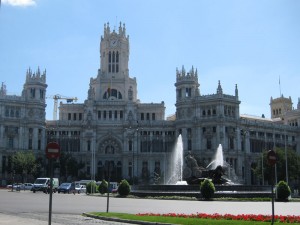 Same fountain, from the other side, with a some cool dome off in the distance…
…and a close up of the dome at the corner of Gran Via.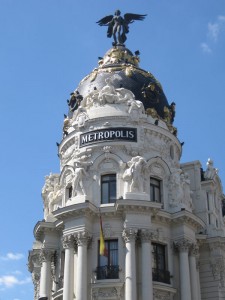 We decided to take the scenic route to the train station and cut through Parque De El Ritero which is the perfect place to take a leisurely weekend stroll. Perfect that is if you like fountains, foliage and fish.
Once you enter the park you are greeted by some spitting frogs and turtles (in fountain form of course).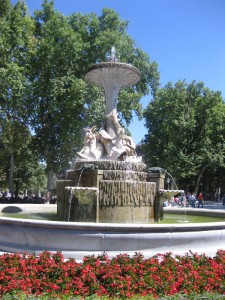 Following the path a bit farther leads to Monumento Alfonso XII, which I guess technically isn't a fountain, but for our sake we'll let it slide.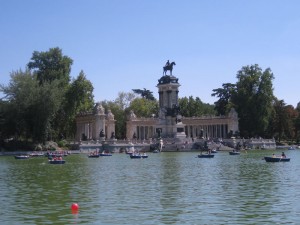 Off one of the many side paths we found some nicely groomed gardens.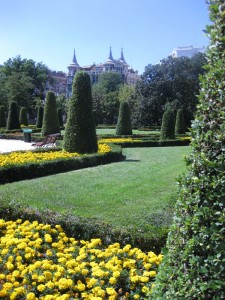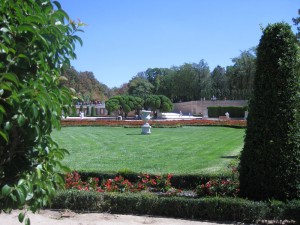 And a few fountains later…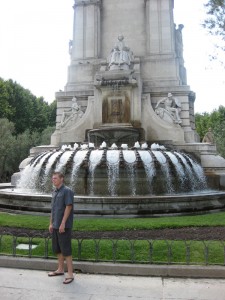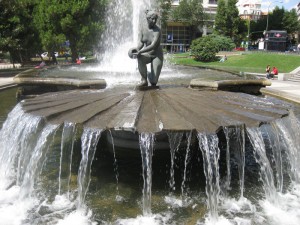 …we found a Crystal Palace in a clearing…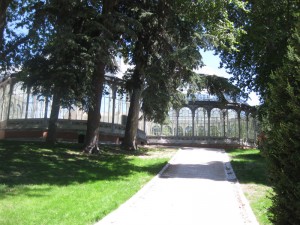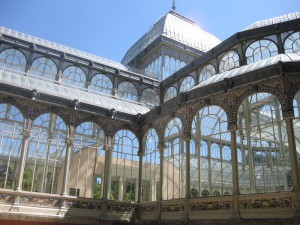 For some reason they wouldn't let us throw stones in their glass house, so we instead threw sunflower seeds to some ducks and fish that shared a nearby fountain…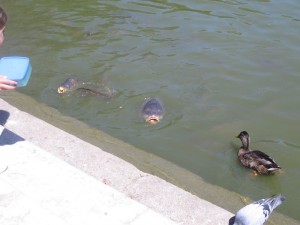 …which was also being shared by some turtles.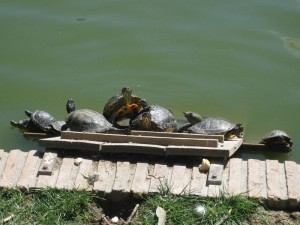 Further into the park we found a rose garden…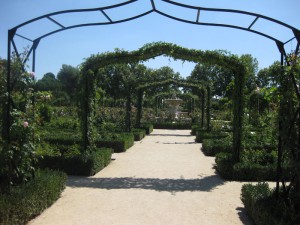 …which helped to combat the aroma emanating from my shoes.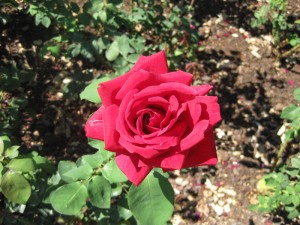 And of course, there was a fountain in the garden…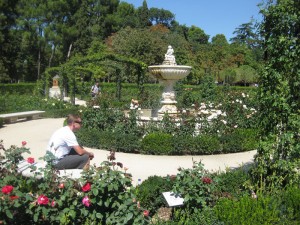 …or two.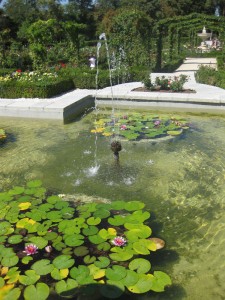 And while Jay seized the opportunity to take a "Joel Photo" with some Lilly pads (inside joke)…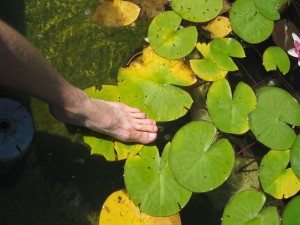 …I stealthily crept up on this dragonfly for a candid shot.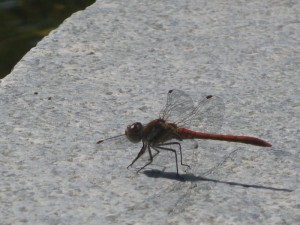 A few more fountains later…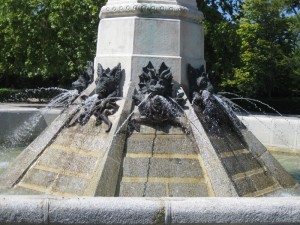 …we emerged from the park at the train station.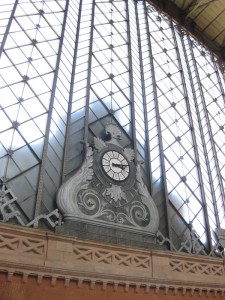 Fact: The old train station was converted to a tropical garden of plants donated from Brazilian rain forests…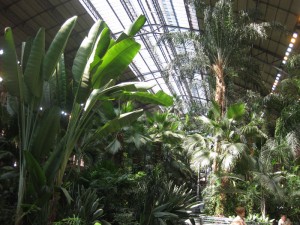 …making it one of the nicest train stations I've ever seen.