What is fun? I'll tell you. Fun is waiting in line for 2 hours at the Barcelona train station trying to get tickets for the train to Madrid. Apparently there was an employee strike of some sort, and only 1 of the 8 ticket windows was open.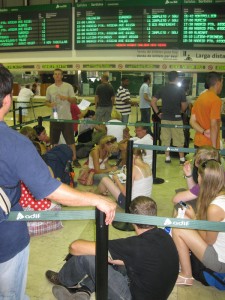 Here's a high speed video of the clock at the train station. No, really… time was moving THAT fast. I kid you not.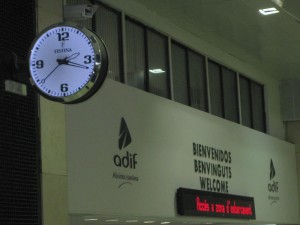 During the course of the wait, one TV news film crew interviewed me, another tried to (but only wanted Spanish speakers) and another filmed me for some b-roll (not sure if it was used or not).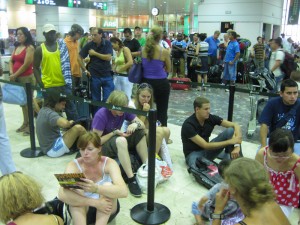 Once we finally got the tickets, I was so beyond caring about anything that I actually stooped so low as to eat at McDonalds! The first time in over 4 years I consumed something from Mickey D's. Damn unions!
Anywho… we're now in Madrid.