For our last full day in Oslo, we walked up the street, literally 4 minutes away, to Munch-museet, an art museum dedicated to the work and life of the painter Edvard Munch.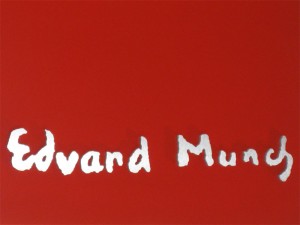 Here's one of his self-portraits.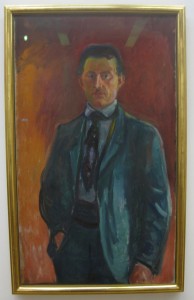 And here are a few snippets of some of his other works. For the full image, well, you'll just have to make the trip yourself! 🙂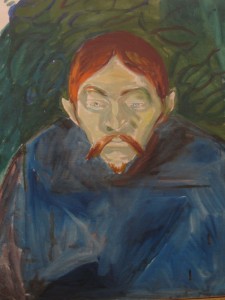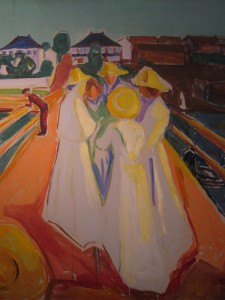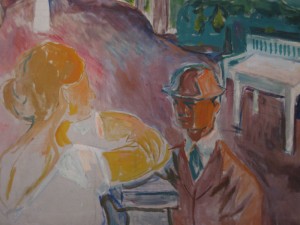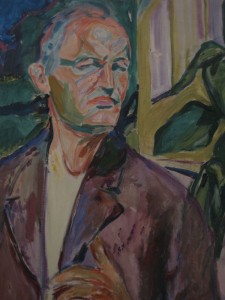 And now, for the moment I'm sure you are all waiting for… photos of us acting like idiot tourists!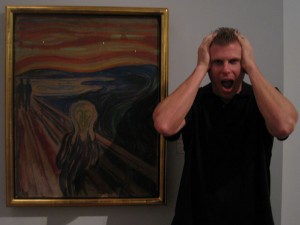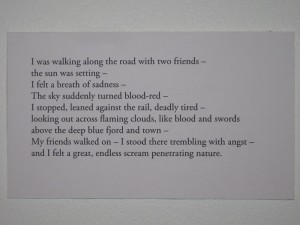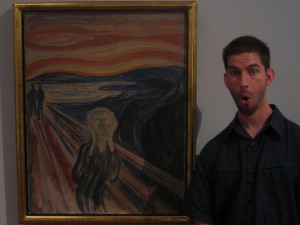 Yup, that is THE actual 'The Scream' painting. You can sort of make out the fading in the lower left corner due to water damage that the painting sustained after it's theft from the museum in 2004. There was an entire wing of the museum dedicated to the restoration efforts which was quite fascinating. I must admit, I wasn't as familiar with his other famous piece 'Madonna' but it was the other canvas that was lifted during the heist, so I felt obligated to take a pic of that one too.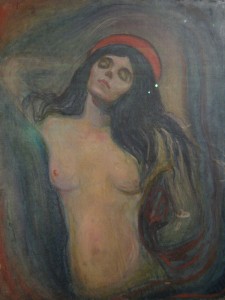 The damage on this one is much more obvious as the actual canvas was torn. You can see the repaired canvas right above her left elbow.
Needless to say, the security has been beefed up quite a bit since their recovery. I would have taken a photo of that too, but I had to send my camera through the X-ray machine.