Another highlight on the red line was the massive soccer fútbol stadium Camp Nou.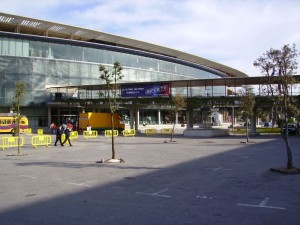 The largest stadium in all of Europe is home to the FC Barcelona squad…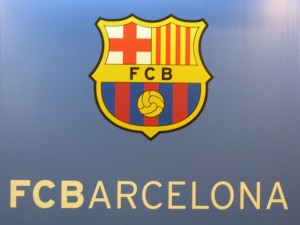 …and can pack in an amazing 98+ thousand sardines!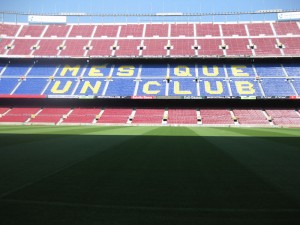 For a mere €13, you can take a self guided tour of the stadium…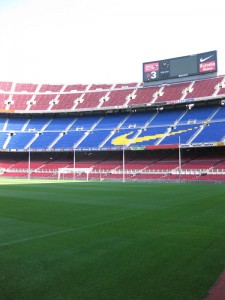 …which even includes a visit inside the team locker room…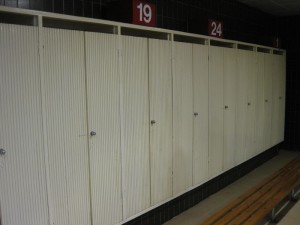 …which is sorta neat when you see the white board where many a game was won or lost…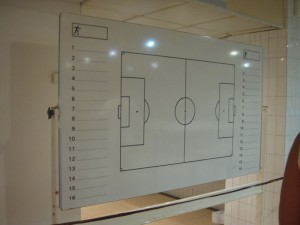 … until you see the showers, which is sorta creepy in a way. Who really wants to see where these guys shower!?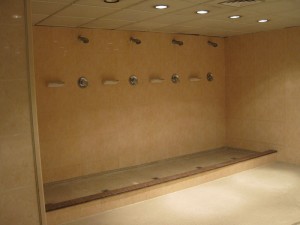 After leaving the locker room, you pass by the chapel…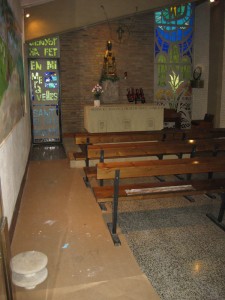 …on the way down to the pitch.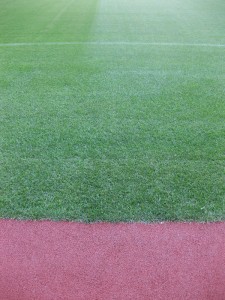 After visiting the official press room…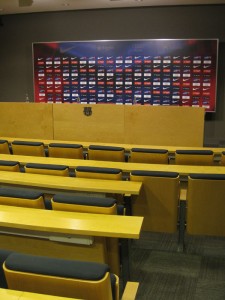 …and sitting in the stands…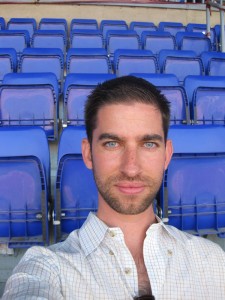 …and in the press box…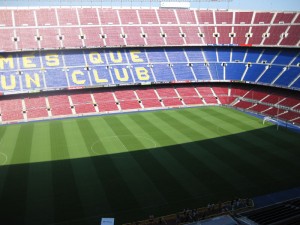 …you can see some of the many trophies won…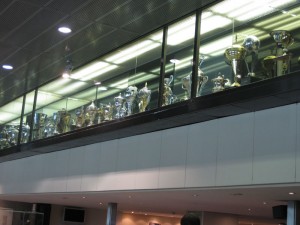 …in the museum.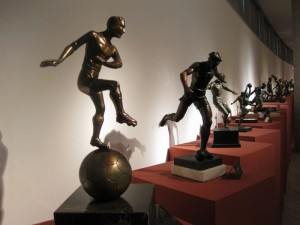 Check out these old-school shin guards!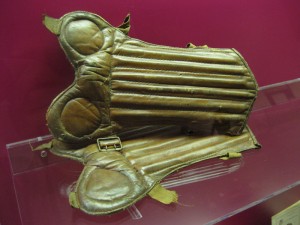 And old-school pelota.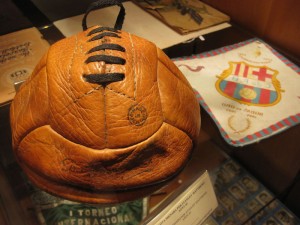 And one of the finest foosball tables I've ever laid eyes on.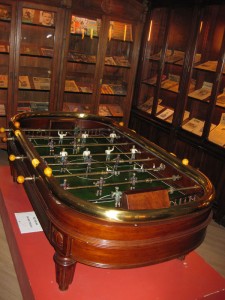 One of the more touristy offerings is the ability to have your photo taken with a digital cardboard cutout of one of the players. I almost would have shelled out the extra cash, but since Ronaldinho* is no longer with the club, his virtual cardboard likeness is not available for imposing onto a green screen. Bummer. All in all this attraction is a must see for any fútbol fan.
* for those of you who are unfamiliar with Ronaldinho, here's 5 and a half minutes of his magic: