While walking through People's Square today we happened across two young ladies that were quick to strike up a conversation in English. It came as somewhat of a relief as we were beginning to grow frustrated with our lack of ability to communicate with the locals on any level. After regurgitating the same conversation we invariably get into with most people we meet (i.e. the story about our round-the-world trip) they invited us to a local tea parlor to practice the ancient rituals of the original tea drinking people.
We were lead inside by a tiny Chinese woman in a silk garment.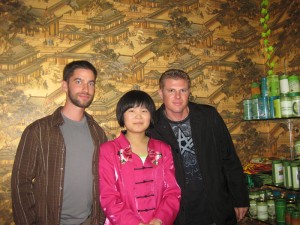 She sat as down at a table that seemed to be fashioned from the base of a tree stump. Our seats, or rather stools were probably made from branches from the same tree.
The host only spoke Chinese, so the ladies translated every couple of sentences. Stories about a lucky three legged frog-like-creature.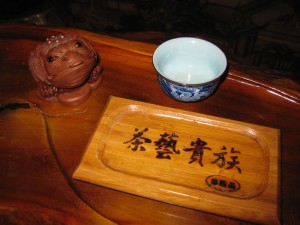 And the meaning behind the blossoming of flowers.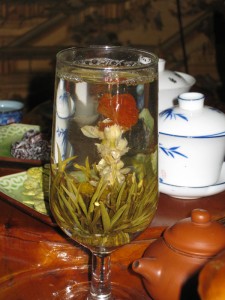 In all we tried 6 different teas, each with their own special properties and unique preparation technique.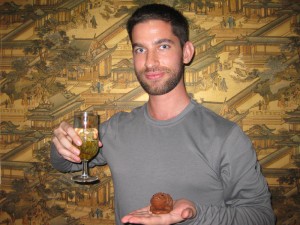 The whole experience was quite enjoyable, and the tea made me very relaxed. So relaxed in fact that on the way back to the hotel I just had to pull up a chair and join the local nappers.