And so did Shogun Ashikaga Yoshimitsu as Rokuon-ji sits on part of his former estate. Rokuon-ji is a three story temple that contains the ashes of Buddha. The top two stories of the pavilion are covered with pure gold leaf.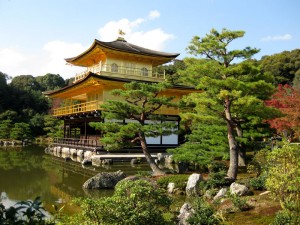 The temple sits at the edge of a pond called Kyōko-chi (Mirror Pond).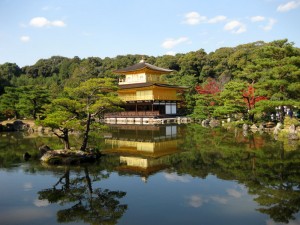 It's a beautiful sight indeed.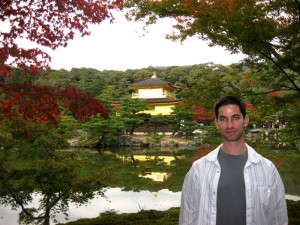 A perfect ending to our stay in Kyoto, which started off a little rough, but things are definitely getting brighter (no pun inteded) as we make our way farther south to Osaka for a couple of days.