It was just about this time last year when all 5 of us were in Tokyo, and it was freezing cold then!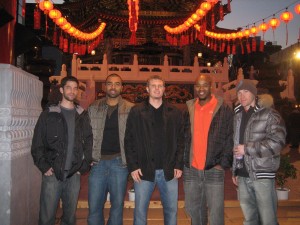 It's just about that time of year again, and since for the most part we've only packed clothes for warm weather, it's time to head farther south to squeeze in a few more warm days before we head to the next country — Thailand.
We heard from some of the Japanese people we met, that Osaka was the shopping meca of Japan. They weren't kidding. There are miles of outdoor malls, and each outdoor mall seems to be connected to a nearby indoor mall. And each indoor mall is flanked by streets lined with shops from major brands. And each shop is sandwiched between several restaurants. It's amazing that all of these places manage to stay in business!
We're aren't much for shopping, but at least the stores here also double as funny photo-ops…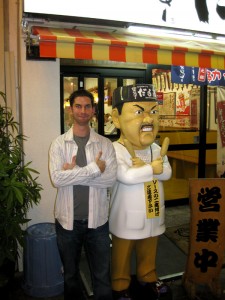 …with crazy displays mounted above the entrances…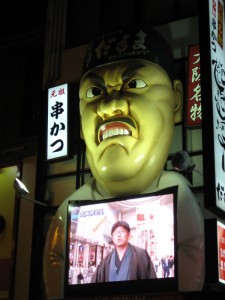 …crazy billboards…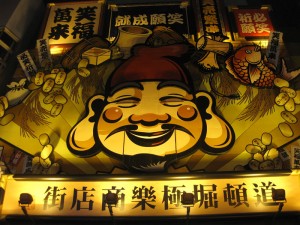 …and lots and lots of lights.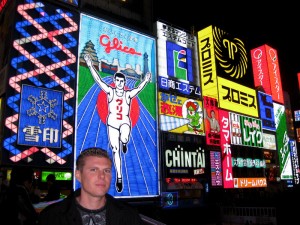 We did do a little bit of shopping however.
As we were walking through the isles of a technology store, past all the latest techno-gadgets and whizz-bang cell phones, I caught a whiff of a very familiar smell. A smell that brought back memories of home. As I turned the corner, I realized where the smell was coming from…
It was a Wendy's!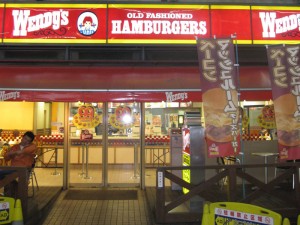 Oh man! It's been so long since I had a Jr. Bacon Cheeseburger and a Biggie fries from their 99 cents menu. It was one of the few cravings I didn't indulge in during our brief visit to LA a few weeks ago. Imagine Jay's joy when he discovered unlimited portions of ketchup! Just like back home.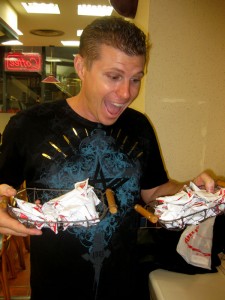 I try not to eat too much food from American conglomerates while exploring the world, but this was one of those rare exceptions, and we only split a burger and fries, just for the nostalgia of it all.
One of our friends Kana (seen here practicing her WOW face)…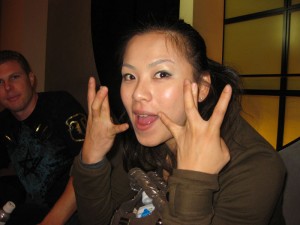 …was nice enough to play tour guide for the day and introduce us to some of her friends…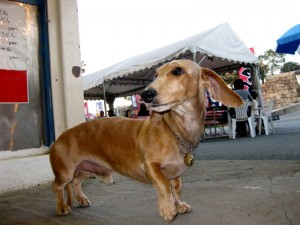 … as well as drive us around to different areas of Osaka to see some sights.
Like Osaka Castle…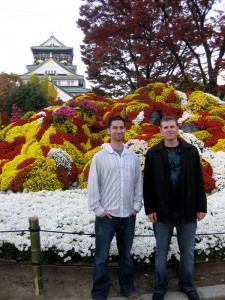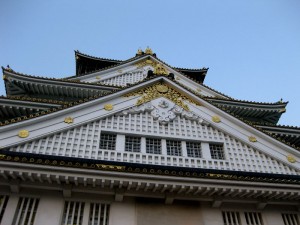 Which has a great view of the city from the roof top terrace.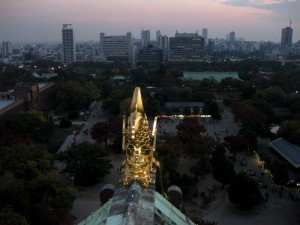 Inside the castle is a museum about the construction, destruction and restoration of the castle in addition to the details of it's significance in Japan's history. On the ground floor we had the opportunity to try on some ancient Japanese warrior garments. Would you want to run into these warriors in a dark alley?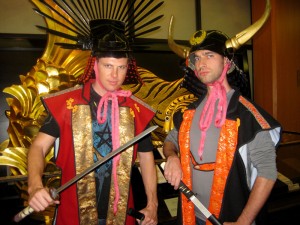 I think not.
Once we finished playing around, and posing for some photos for some Japanese folks, Kana took us to her favorite yakiniku restaurant which was about a 30 minute drive outside of the city.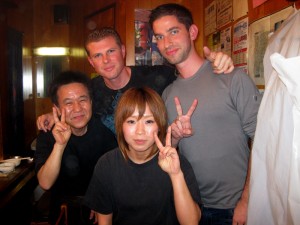 The staff there was awesome, and so friendly. They were thrilled to have the first foreigners visit thier resteraunt in over 10 years! It was an honor to be there, and the food was delicious! Even the tongue was tasty!