On the island of Japan…
In the prefecture of Hiroshima…
Is a city by the name of Hatsukaichi.
In this city is the island of Itsukushima.
It was this island (popularly called Miyajima) where we took a ferry out to today.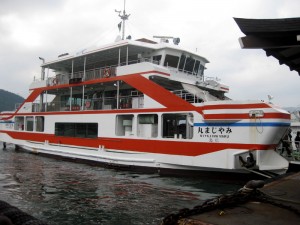 And it was on this island, just a few meters off the shore where the most famous Shinto shrine exists.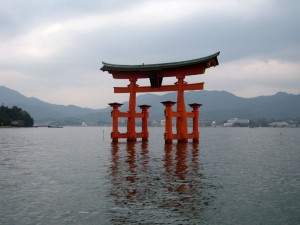 During high tide, the Itsukushima Shrine appears to be floating in the bay.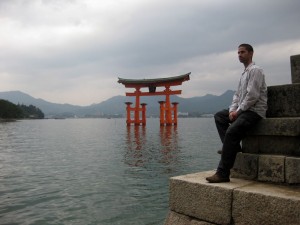 And during low tide you can walk past the friendly deers on the island…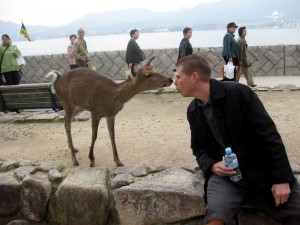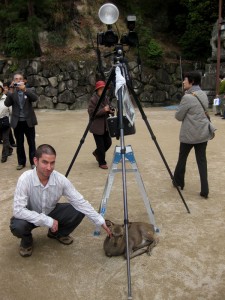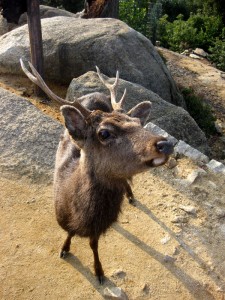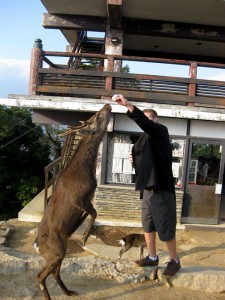 Right up to the base of the torii.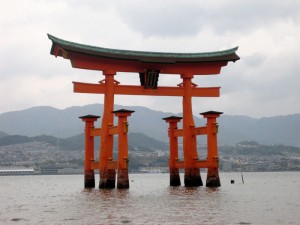 And you can sit on the edge of the shrine on stilts…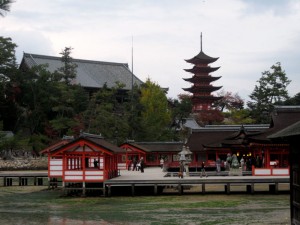 …and watch as the water recedes back into the ocean.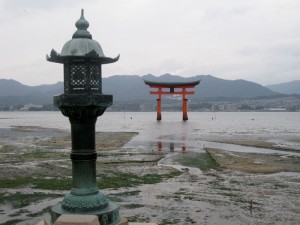 That process of course can take several hours. So instead of watching paint dry, we instead choose to take the more challenging hike of the island and walk 2.8km to the top of Mt. Misen.
First a little meditation…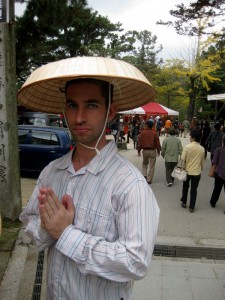 … to ensure out safe travels up the rocky mountainside.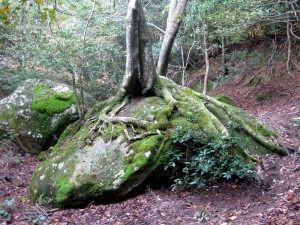 And then it was off through the rainbow colored trees…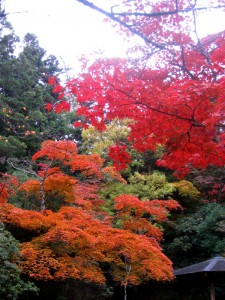 …full of multi-colored leaves.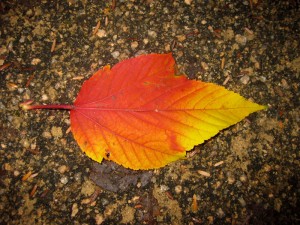 It was a hike that took us almost vertically straight up the side of the mountain. But as they say "no pain, no gain." And gain we did. As we gained more and more altitude, the views became more and more breathtaking.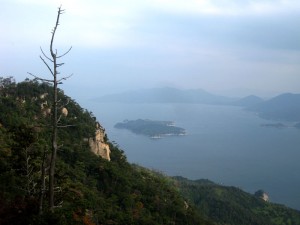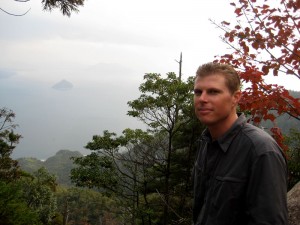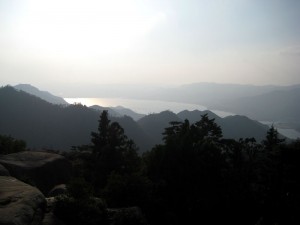 Once we reached the top of the mountain at 535meters above sea level, we took it one step further. We found the tallest boulder we could find… and climbed to the top of that to celebrate our accomplishment…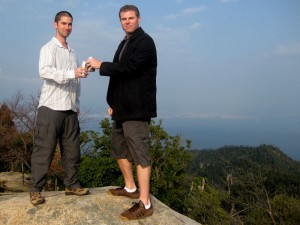 …and to enjoy the view…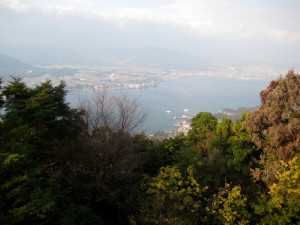 From way up above, we could check the tide levels way down below…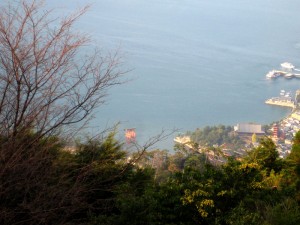 …in order to time our decent back down the mountain, and back to the ferry, back to Hiroshima, and then back to Tokyo later that night.
The experiences we had in Southern japan were remarkable, further cementing Japan's place in my top 5 countries in the world. It's definitely a must see, and I know I for one will be coming back.