As you may be aware, blog posts here have been a bit backlogged as of late. It's not my fault! I blame the Internet connectivity here in Thailand.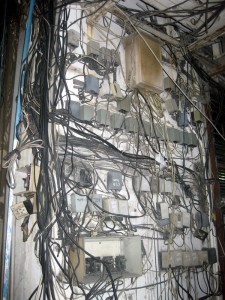 We arrived at Suvarnabhumi Airport in Bangkok from Japan on time…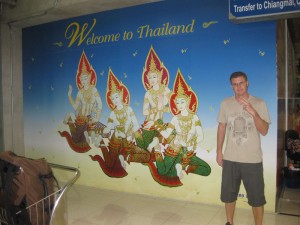 …but like most things in Thailand, things tend to work only about 85% of the time. So our connecting flight to Chang Mai was delayed by about an hour. Upon arriving at Chang Mai airport…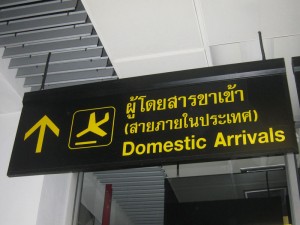 Rick picked us up, and drove us into the old city. He took us to the most high-powered pizza parlor in all of Thailand…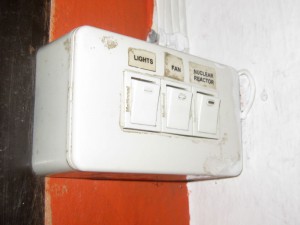 Paradise Pizza located at 7/2 Ratchawitchi Road (try the chicken parmigiana sandwich! </shameless-plug>). After scarfing down a few slices of pie, and sampling the very tasty sour cream coffee cake, Rick helped us check into our hotel, and secured a nice room up on the 12 floor with a view of the city and the mountains.
The next day we just sort of wandered around the old city. The cool thing about Thailand, and Chang Mai especially is that you can stumble across some very intricate buddist temples on almost every block. Sometimes they are tucked in behind a building and harder to find…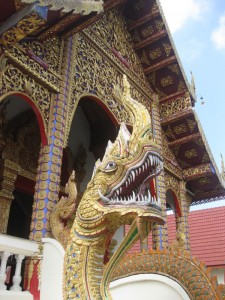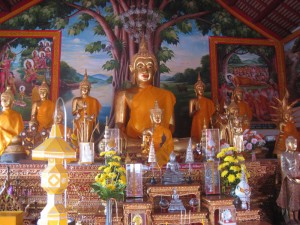 …and other times they are really obvious and stick out like a beautiful golden sore thumb..