Well this really blows.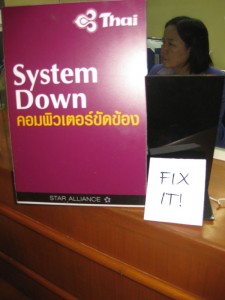 We had planned to be in Vietnam and Cambodia by now. But with all the red shirts and yellow shirts feuding, and both of Bangkok's airports shut down due to civil unrest, we were sort of stranded in Chang Mai. Not a bad place to be stranded mind you, but we had plans to see Angkor Wat! We had our malaria pills ready and everything! We could have taken busses and boats to Laos, and escape from there, but that really didn't seem that appealing to be honest.
So instead we waited it out and grabbed the first available flight to Phuket. The crazy thing is, all flights route through Bangkok. Check out the ghost town of an airport.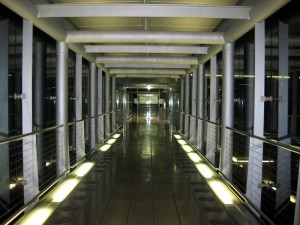 This is one of the busiest airports in all of Asia, yet there were hardly any planes on the ground and even fewer people in the airport.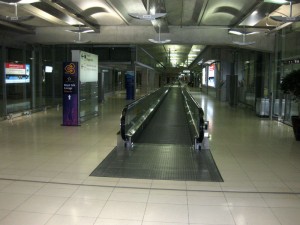 It's crazy to think that just a few days ago this place was over run by several thousand protesters! What a site that would have been to capture on film!
The trip must go on however. We have to make it to Sydney by New Years, and that's less than a month away! So we'll just have to make the best of it.