Despite Thailand being a bit unstable at the moment due to the political unrest, we've managed to migrate from the northern part of the country, to the island of Phuket on the south western coast. Phuket was one of many regions that was swallowed up by the ocean during the 2004 Boxing Day Tsunami.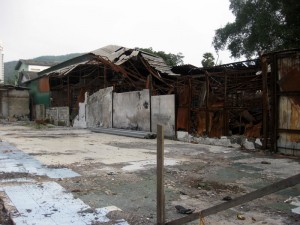 Since then, most of the businesses have sprung back up…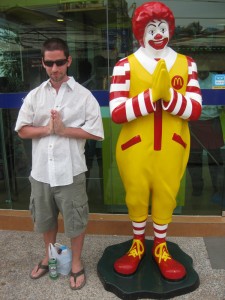 …and the city is a bustling tourist destination again.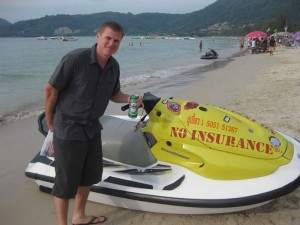 Almost too much so. The Patong beach area for example is sort of like a cross between Las Vegas, Tijuana, and Bangkok. A party town that can get you in a lot of trouble if you're not careful.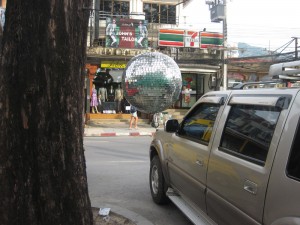 They should almost have another set of guidelines posted…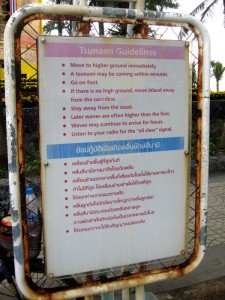 …educating tourists on how best to avoid the prostitutes, lady boys, and knock off brand name merchandise.
At least they support Obama here! So it can't all be bad.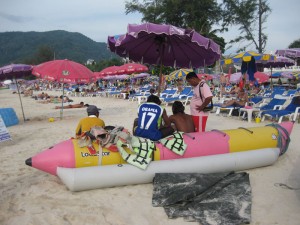 Luckily we'll be out of here in just a couple days to somewhere more remote and laid back.