With two successful dives under our weight belts, our confidence was riding high. I was starting to really get a hang of this underwater breathing thing. Like yesterday we had an 8am dock call. Today we a piled into a little dingy and took it out to the main boat anchored off shore.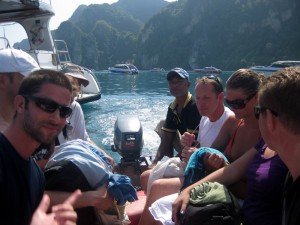 And that's when we hit a snag…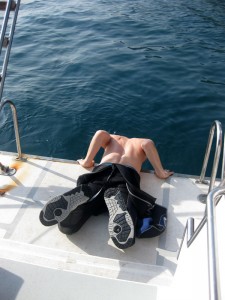 …literally. After further inspection…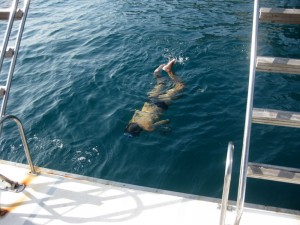 …it was determined that we accidentally ran over a buoy line! And that's not a good thing. If the rope gets caught in the propellers it can cause engine damage. So Walter and Daniel suited up to save the day.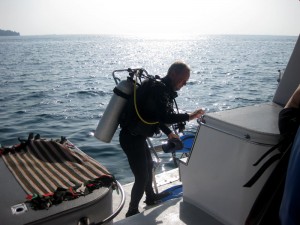 Good thing we had scuba gear and divers on board! They dove in under the boat with knives in hand to untangle us. After several tense minutes, they emerged from the depths below…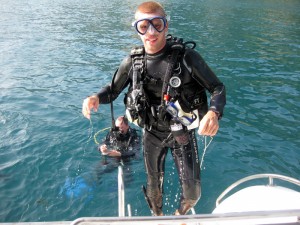 …with quite a catch!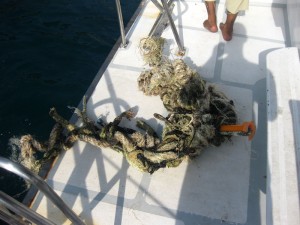 With that all out of the way… it was full speed ahead!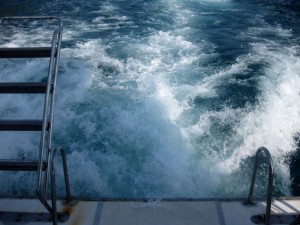 To Palong Bay & then Bida Nok for dives 3 & 4 respectively.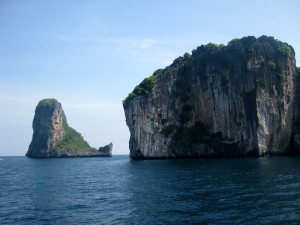 On our 4th dive we saw some more turtles, sea cucumbers, lion fish, puffer fish and… drum roll please…
…wait for it…
A 2 meter long zebra shark (aka leopard shark)!! It was awesome swimming with a shark! Experience of a lifetime. Quite the way to end our final dive!
After that it was back to the dive shop for our final exam where we all passed with flying colors!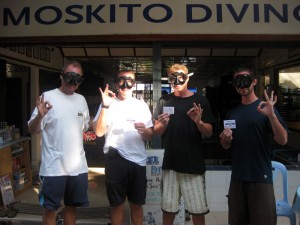 You are now looking at the latest PADI open water certified scuba divers! Look out below!!
To celebrate our accomplishment we hiked to the top of the island…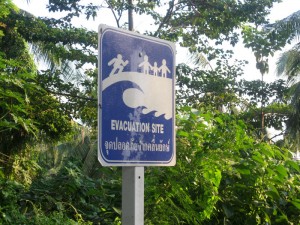 …for a view of the sunset.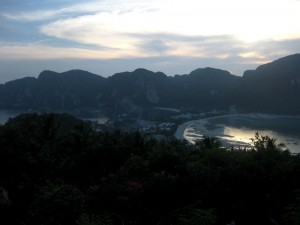 ..and then it was off to Reggae Bar for some drinks…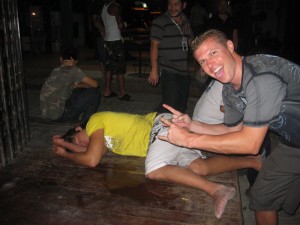 …and boxing.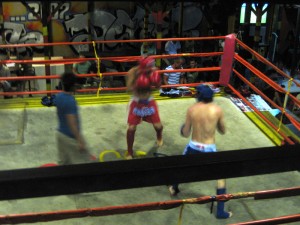 A highly successful 4 days on Phi Phi island! We're gonna miss this place. Memories forever.