Hooah! Who needs sleep when you have pure adrenaline coursing through your veins? This morning, or was it last night? I can't remember which… we boarded a red-eye flight out of Perth for the 5 hour flight to Cairns and the Great Barrier Reef! Hooah! We arrived at the hotel somewhere roughly around 7am, or was it 6am? I can't remember which. After a brief 20 minute power nap, we were right back up and on our way to the harbor to catch a sailboat out to Green Island for some scuba diving.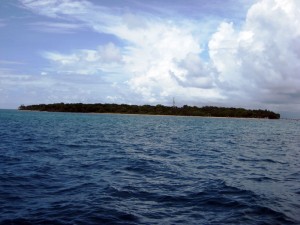 The diving was beautiful as to be expected. The coral species were noticeably different from that of Thailand. We saw a LOT of black tip reef sharks ominously circling our boat. Interesting fact: sharks LOVE roast beef sandwiches with mustard!
In between dives we jumped in a water taxi to check out the island while we let the nitrogen in our system dissipate.
We walked down the beaches…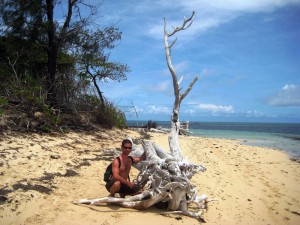 …and thru the rain forest, searching for our way back to the boat.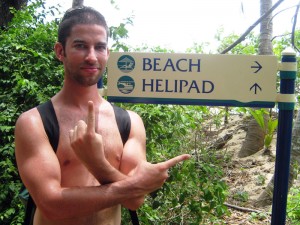 We took a wrong turn (on purpose)…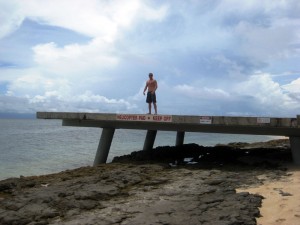 …and grabbed a few brews for a photo-op.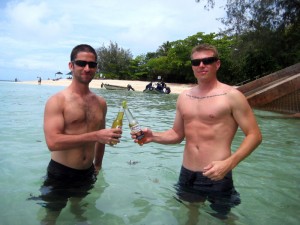 Then it was right back into the water for some snorkeling with sharks and jelly fish. Hooah!
Must.
Stay.
Awake.
Must.
Breathe.
Underwater.