As per request by our devoted fan(s), we rented an underwater camera for today's dives. Today we would be setting two records:
First time attempting underwater photography
First time attempting three dives in one day
The camera checks out OK at 1 meter below the surface…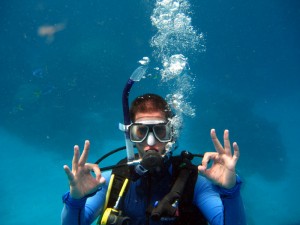 …let's go find some fishies!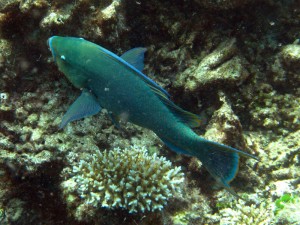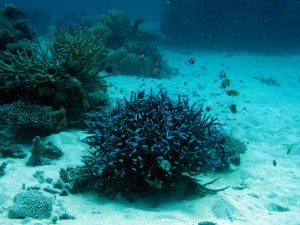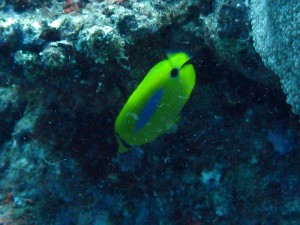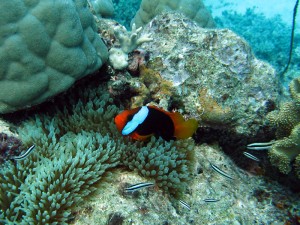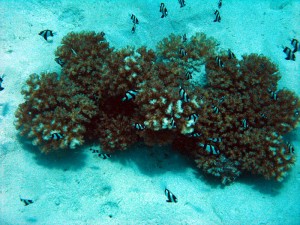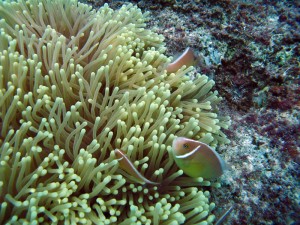 There's some really funky coral down here…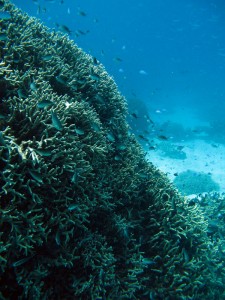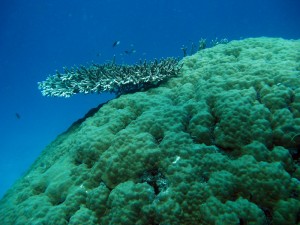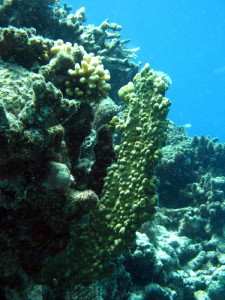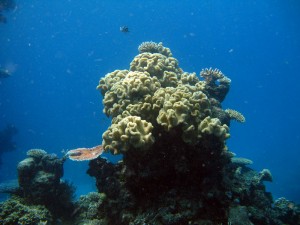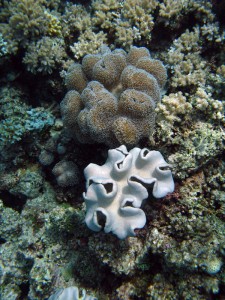 The spaghetti coral sure looks tasty…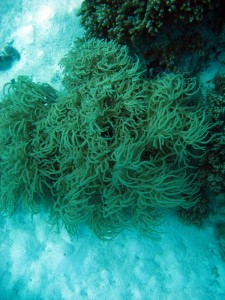 …perhaps it goes well with sea cucumber…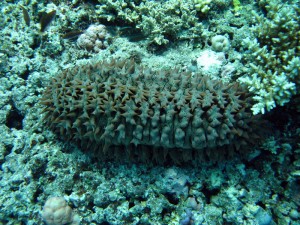 …and some sea-garlic bread…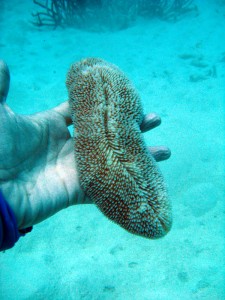 For the pescaterians, they also serve some sea meat!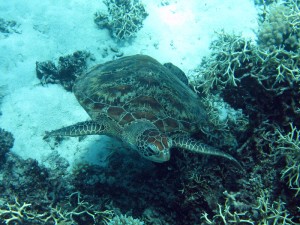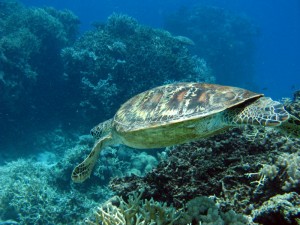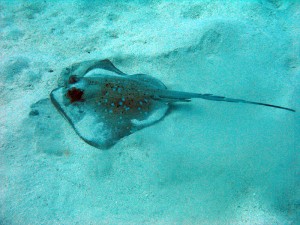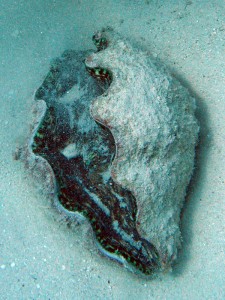 What better way to work up an appetite for some seafood than playing sea-football with sea cucumbers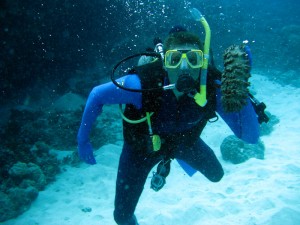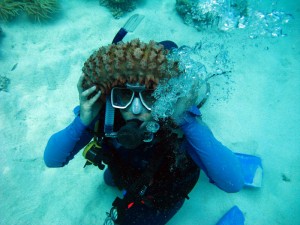 OK, now this is just getting ridiculous.
Let's surface…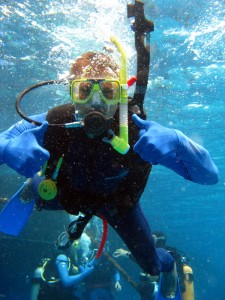 …and get some real food.
Like crocodile…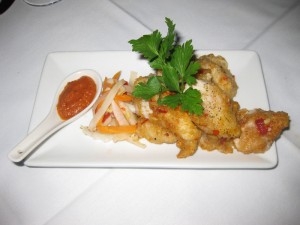 …emu (pictured on the left), and kangaroo (in the middle)…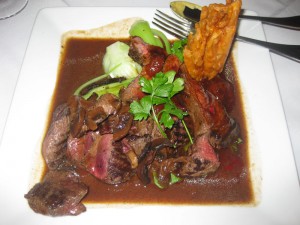 …followed by an, um, er, a, and I quote from the menu "A Chocolate Slut"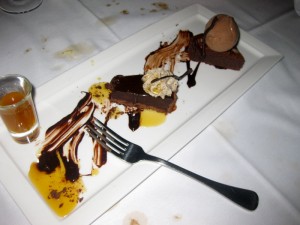 Seriously, what's wrong with these Ausies!? The only country that eats their national animal and national bird! That would be like In-And-Out serving up Bald Eagle Burgers & Grizzly Shakes!
One neat factoid about these animals however is that the reason those two animals were selected to represent AU was because these two animals can't move backwards, implying Australians are always moving forward. Touche.