So after multiple failed attempts, a miracle happened! We actually hang glid glode glided… erm. We actually flew in a hang glider! There's quit a bit of preparation that goes into this sport, like loading up the van with all of the gear…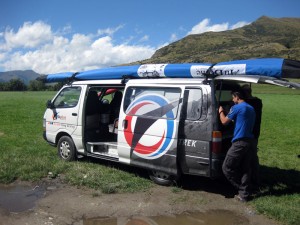 …driving the van to the top of a mountain…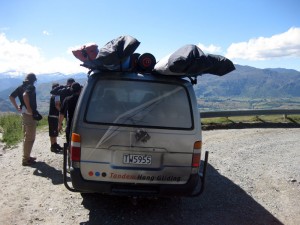 …hauling the gear from the van to the launch pad…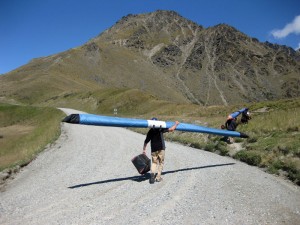 …assembling the giant wing…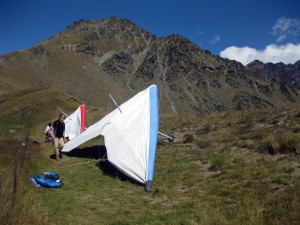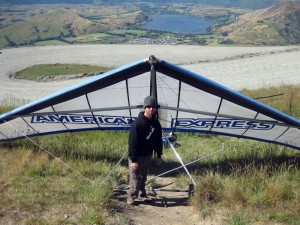 …and suiting up in the jump suits…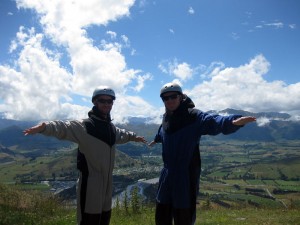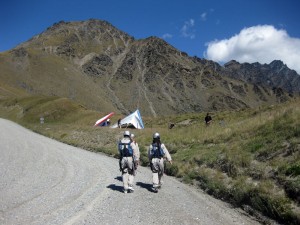 …and while it is fun to soar through the air on a giant wing, I'm not convinced that it's worth all of the effort to take on the sport as a regular hobby. It's definitely worth trying it out once or twice however. Especially if you have the chance to glide over Queenstown!

I can't think of a better place to fly!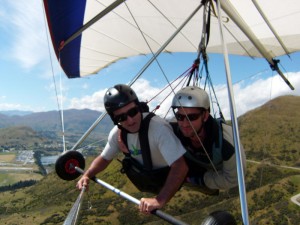 Running off the top of The Remarkables, and then gliding through the air over the beautiful land below without any motor is amazing. Just wind and a wing.
But when you finally run out of wind and altititude you have to go through that whole routine again in reverse…
Take off the jump suits… disassemble the wing… pack up the gear… and load it in the va… Oh crap! The van! We left the van at the top of the mountain! Who's gonna walk back up there now and get it!?