Looks like today we will FINALLY catch a break with the weather. We got the call this morning that the sky was clear over Milford Sound, which is apparently a rare occurrence seeing as they average about 28 inches of rainfall during the month of January!  So with the good news about the clear skies, we made our way back to the airport for yet another altitude based adventure. Right next door to the hangar where we took off in a helicopter a few days prior…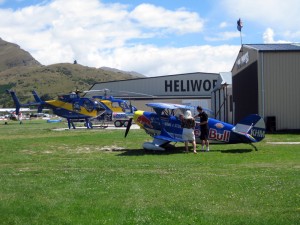 …was the hangar for Milford Air, and the home of our little 5-passenger Cessna 206. This high-winged plan is basically the big brother of the 152 model that I trained on and let me tell ya, it felt great to get back behind the yoke of a plane again!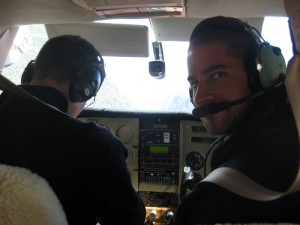 God I missed that feeling! There's just something really comforting knowing that if for some reason the pilot passed out, I'd know exactly how to put the plane on the ground safely. Only problem is… there wasn't exactly a plethora of good emergency landing spots! Once you leave Queenstown, your options to ditch are either in the water…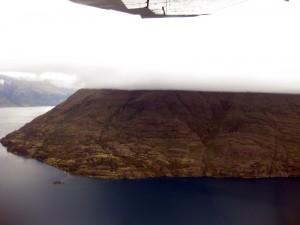 …or into the side of a jagged mountain…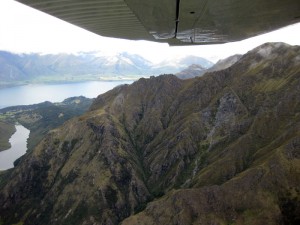 …because I don't think gliding it into a glacier is recommended by the FAA.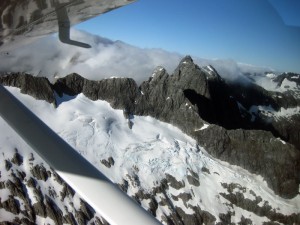 The flight there was just stunning. One photo after the next, after the next, after the next. I'm actually glad I didn't have to land the plane because I would have been far too busy operating the camera to be distracted with air speed, ailerons and rudders.
After about 25 minutes of weaving through mountain peaks and ducking in and out of clouds…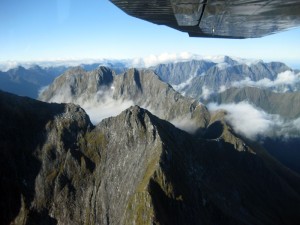 …we arrived at the mouth of Milford Sound.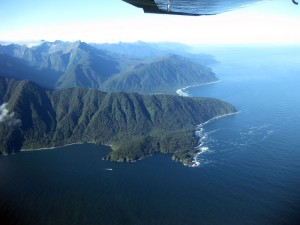 Which we then followed inland…
…towards the small airstrip at the end…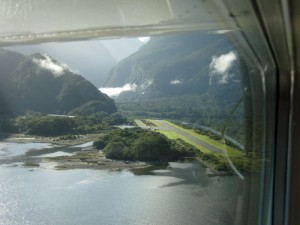 where the pilot set her down.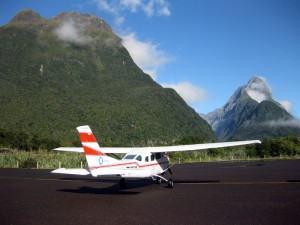 We then walked a few meters along the coast line through the rain forest…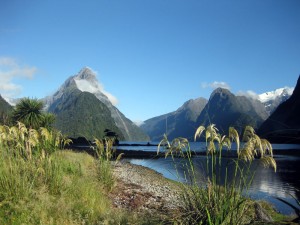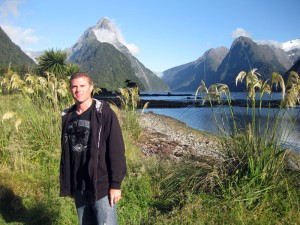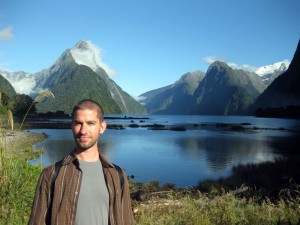 …to the ferry terminal, where we hopped on a boat to take a cruise through the bay…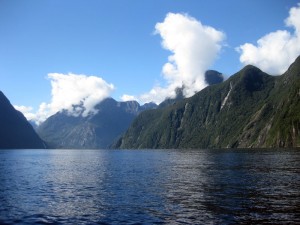 The pictures really don't do it justice. You just HAVE to go there and see it yourself. It's just magical.
With waterfalls…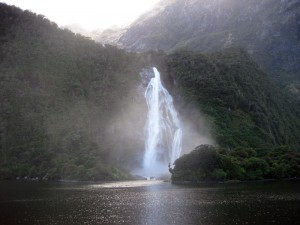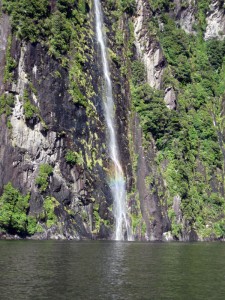 …and wildlife…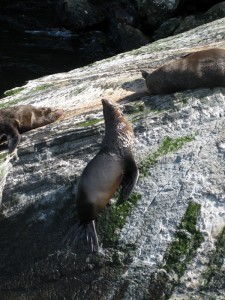 …throughout the glacier carved fjord.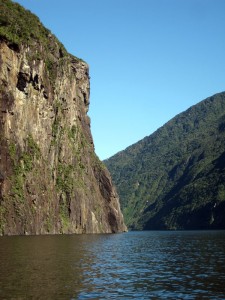 It's safe to say that New Zealand is the most beautiful place I've seen on this entire trip. It's picture perfect from both the land, sea and air.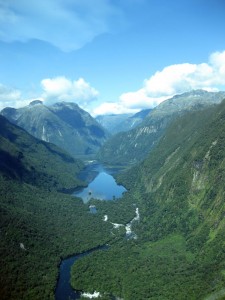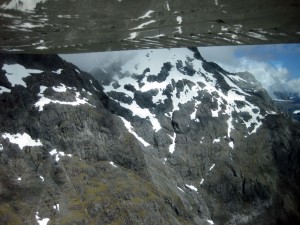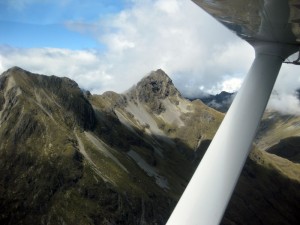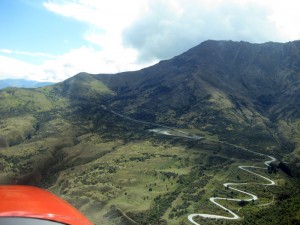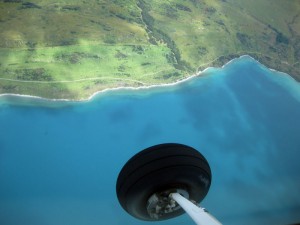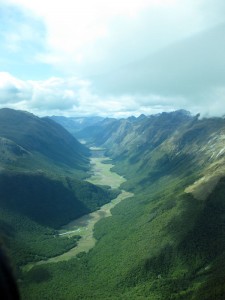 I don't ever want to leave.