We already experienced boating powered by man-made propulsion on the south island, so for the north island, we figured we'd try natural propulsion, in the form of wind, on an America's Cup yacht.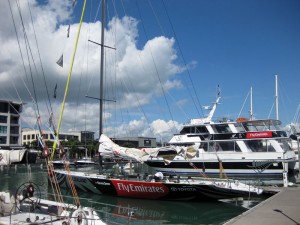 They offer two booking options for these boats, one is a hands on cruise through the bay, the other is a hands on race against another boat. Who doesn't like a little friendly competition?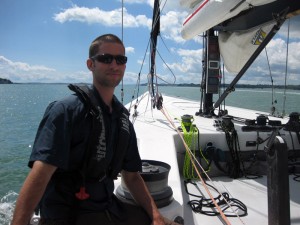 WE WILL CRUSH YOU!!!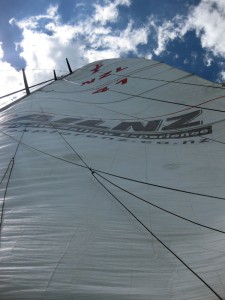 Once we hoisted our main sail, it was ON!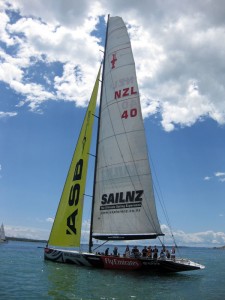 Oh snap! The competition is gaining on is! Deploy the spinnaker on the double!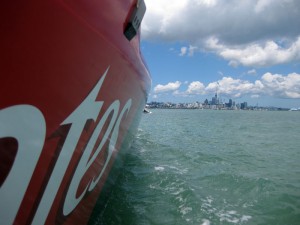 Now we're cookin!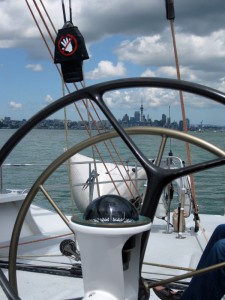 Blazing through the bay with the wind in our hair.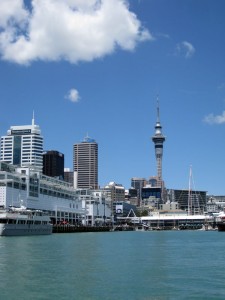 There's no looking back now!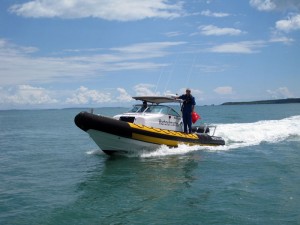 Oh wait! Look back! It's the harbor patrol! We're busted! Breaking maritime speed limits I presume?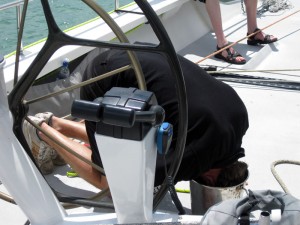 So fast that even our own captain got nauseous!
OK, I cannot tell a lie. Actually I can, I just did. Everything you just read was made up. Fact is, we motored out to the bay and there wasn't a single gust of wind. I don't know a lot about sailing, but I do know that wind is a requirement, or as the captain put it "It's like playing tennis without a tennis ball." We sat there, stationary for a good 30 minutes waiting for a knot or two. It was all for naught. Not a single breeze came our way.
Speaking of tennis, apparently there is a tournament in town.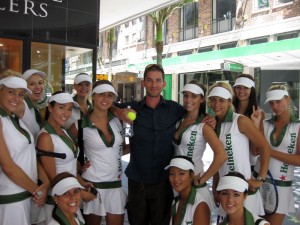 I really wish we could make it, but we'll be off to Chile by then! Drats!