The biggest eyesore landmark of Auckland is quite obviously the Sky Tower.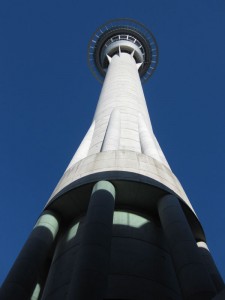 It is 328 metees (1,076 ft) tall, making it the tallest free-standing structure in the Southern Hemisphere! And of course, seeing that it's located in New Zealand, the Kiwi's turned it into an adventure sport!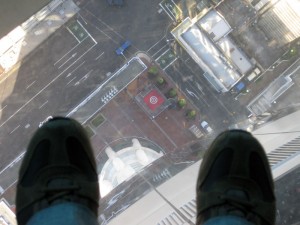 SkyJump is sort of like a 192-meter "fan descender"  which is a cross between a bungy jump and a base jump. The jump is guide-cable-controlled to prevent jumpers from colliding with the tower in case of gusts. Nice feature, but if there's no risk of a concussion, I'm not interested.
Instead we just took in the 360 degree panoramic views of the city, and then had a nice dinner in the revolving restaurant at the top.