After leaving the castle on Saturday, we passed by a building with a sign outside for "Camera Obscura and World of Illusions." From the outside it looked like a tourist trap, but we later read some pretty favorable reviews, so today we decided to check it out, and it was actually pretty cool.
Lots of mirrors with lights…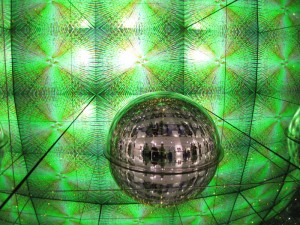 …mirrors without lights…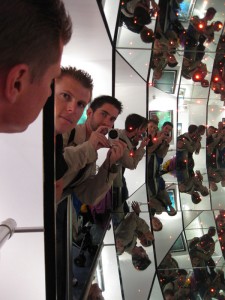 …distortion mirrors…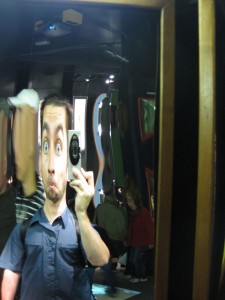 …hidden images…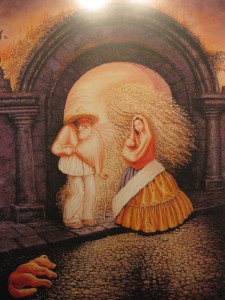 …plasma balls…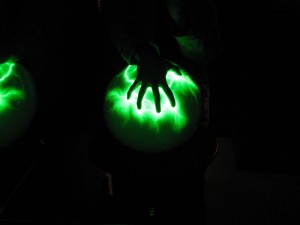 …and plasma cylinders…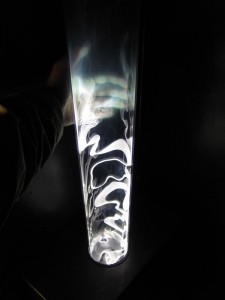 The most fun part was a large dark hallway with glass on both walls stretching from floor to ceiling. Behind the glass were grids of of single points of lights that would change colors, and behind the light were mirrors. Standing in this hallway seemed like you were standing in the middle of space with multicolored stars all around you for as far as you could see.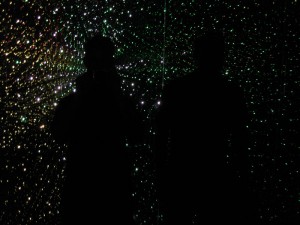 I cranked up the exposure on the camera and moved it around a bit as the points of light changed colors to create these cool images.