We've got the capes, now all we need now is a giant "S" on our chest. I think the capes we're actually doing more to save lives than we were. Namely our lives, from hypothermia at the Absolut Icebar in Stockholm.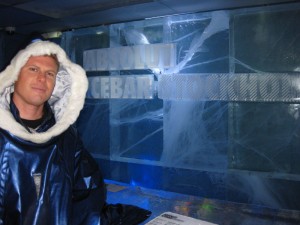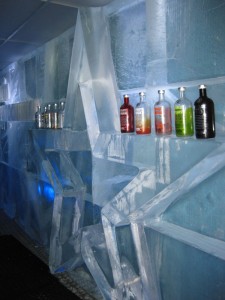 Included in your 180 kr entrance fee is a free Absolut drink of your choice served in a hollowed out block of ice.

While sipping on your syrup, you can check out the ice graffiti being "painted" (read: etched) into the giant walls of ice blocks …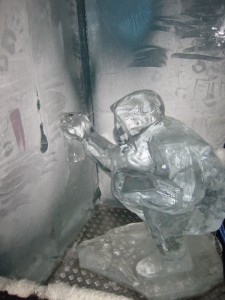 …or just hang out by the ice sculptures.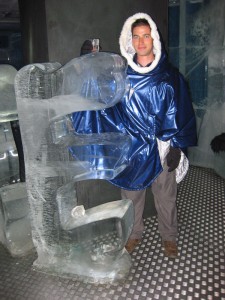 But if you get tired of standing, you can kick back on an ice thrown…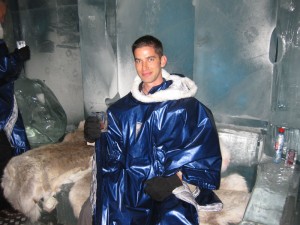 …and watch some ice TV.