Barcelona is amazing, I think I'm in love with her. After tonight, she has officially taken over the top spot as my favorite city in the world (previously held by Edinburgh Scotland). The day was spent on the blue line of the 'bus turistic', which took us by many of the sites of the 1992 Summer Olympic games. One of the stops where we got off was Plaza España which is a major artery of the city. In the center is a huge monument…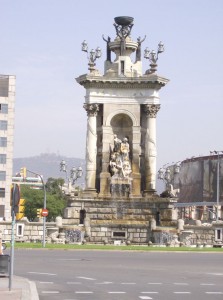 …and at night, a flame ignites at the top of the statue and burns for several hours. There is a road leading up to the statue…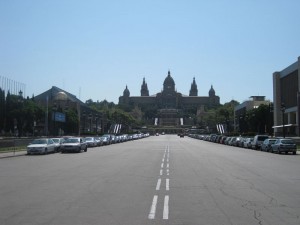 …that is flanked by two giant towers…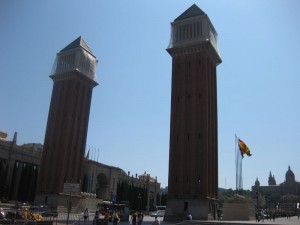 Farther up the road was a rather large defunct water fountain (but we'll get to that in a minute).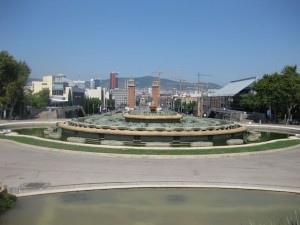 And if you walk even farther up several flights of stairs, you will reach Montjuïc (translated as Hill of the Jews) which is home of Museu Nacional d'Art de Catalunya (The National Art Museum of Catalonia). From it's vantage point you can get a great view of the city.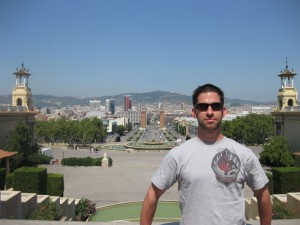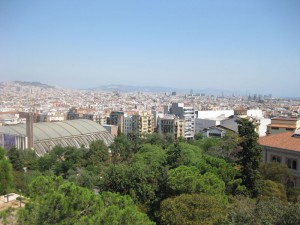 We popped into the museum for a quick look at a few Picasso's…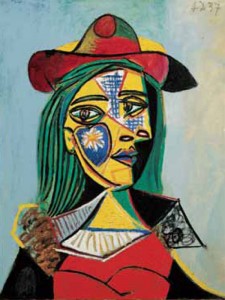 And of course there were several pieces from Mr. Gaudí as well. One could easily spend an entire day in here as the place is massive.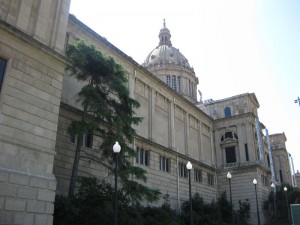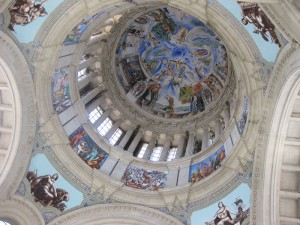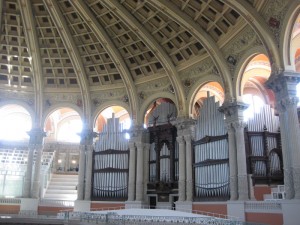 After about an hour or so we decided to hop back on the bus to see the remainder of the sites..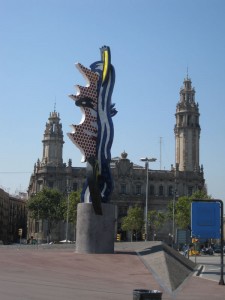 …including man-made beaches that were constructed for the Olympics along with the boat harbor where men walk their purses on leashes.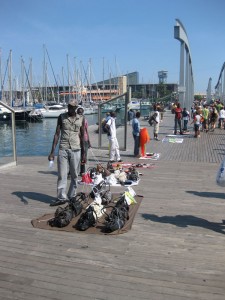 Now then… back to that defunct fountain I mentioned.
Every Friday and Saturday between 7 and 9pm in the winter and Thursday to Sunday 8pm – midnight between June and September, the fountain comes alive in a fantastic water and light display.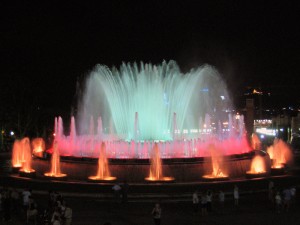 In fact the entire plaza is transformed into something straight out of Fantasia. I can't even begin to describe how amazing the site is. Photos and videos just wouldn't do it justice. It's truly something you have to see with your own eyes to appreciated. This fountain show puts The Bellagio's water show to shame. It's just that good. Here's a video to wet your appetite (no pun intended) but seriously… do yourself a huge favor and come see this for yourself. This moment alone catapulted Barcelona into the #1 spot.