I'm blogging from a boat.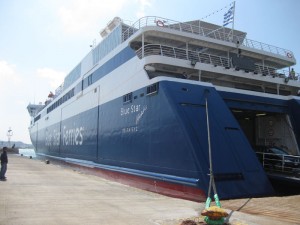 On the way from Athens to the Greek island of Mykonos.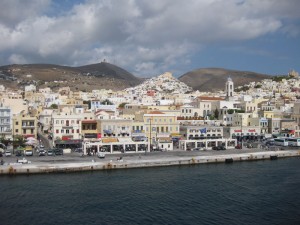 I can't say that I have a whole lot of recent experience on large sea vessels in the US. Do they have WiFi? If not, they should. It sure helps to make a 5-hour boat ride go by quicker. So far on the trip I've blogged by land, by sea, and by train. One day soon perhaps from a plane. We did have some WiFi access on a bus in Ireland for a brief moment, but it dropped off as soon as we left the terminal.
I'll try to catch up on the Greece blogs in the coming days to bring ya'll up to speed with what we've been up to. In short: Athens == Awesome.