OK, I cannot tell a lie. The unreliable Internet isn't the ONLY reason new blog posts have been delayed. It's about the halfway point in the trip, and Chang Mai is the perfect place to just relax…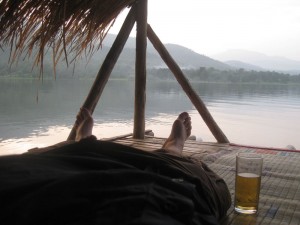 …take it slow, and watch time fly by…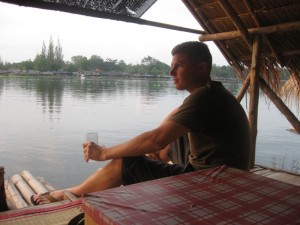 …and watch parades walk by.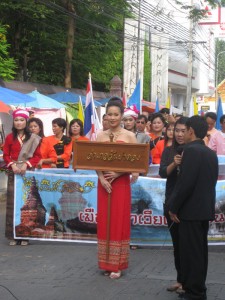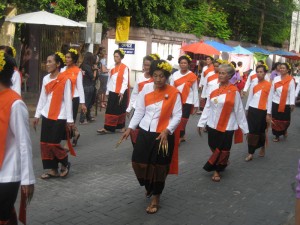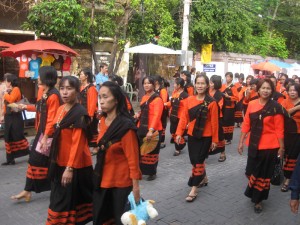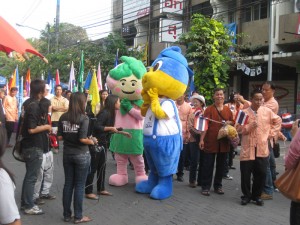 We've also been taking some time to catch up on some long overdue work.
We're now on our second hotel here, as the first one was trying to charge an exorbitant rate for WiFi. So we are boycotting, and moving locations somewhere closer to Ricks restaurant.
Speaking of Paradise Pizza… tonight, Rick invited us out to celebrate the 4 year anniversary of the restaurant. Congrats Rick!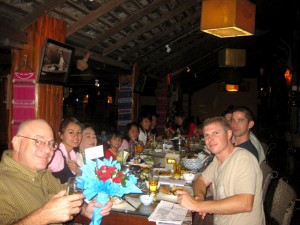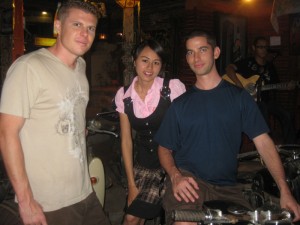 It was also A's birthday, so it was a duel celebration.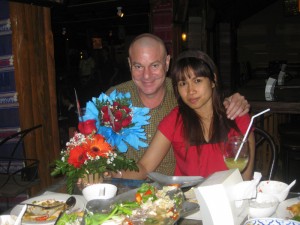 If I ever expect to beat her in a game of ping pong… she's going to need to finish that drink! And probably several more. Argh!