Flying into Singapore was sort of like flying into Los Angeles International Airport and looking down at the sea of traffic lined up on the 405 freeway. The only difference is that you are actually looking down into the actual sea, and instead of cars, there are boats for as far as the eye can see. Freighter after freighter lined up waiting to enter port.
Once inside the airport…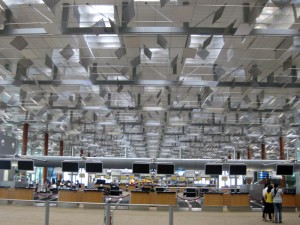 …we noticed how spotlessly clean it was. Not a spec of dust anywhere. I guess that was to be expected in this gum-free land.
I guess in that regards Singapore reminds me of Japan. A very clean country.
And just like in Japan, they also have similar anti-suicide measures in place at the train platforms. But unlike the ones in Japan, you're sort of on the honor system.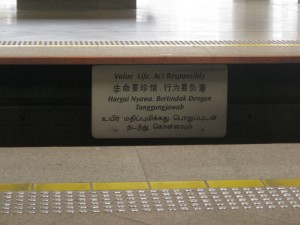 Other than that though, there really wasn't all that much in Singapore that was exciting and blog worthy, so we spent a good deal of time just getting some work done.
On one of the days however I did venture out to a nearby modern art museum. There was this giant balloon sculpture on the front lawn. I just couldn't resist seeing what else was inside.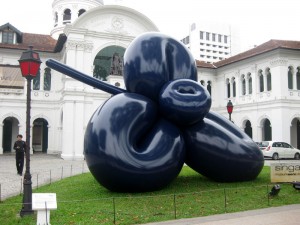 And ya, it was modern art. A lot of cool/weird/funky/bizarre/senseless/wacky stuff.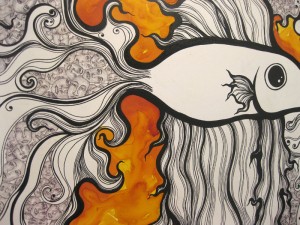 A lot of it was pretty cool, but then I stumbled upon this piece.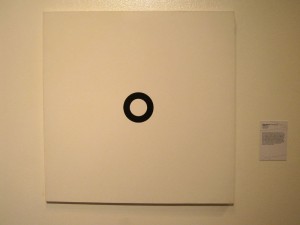 Curious if this was just a place holder for something that was coming soon, or the other end of a surveyors theodolite, I looked closer at the nearby plaque…
…and that's when I realized: I HATE ARTISTS! Come on Oliver! Seriously!? That's some maniacal marketing! You sure pulled the wool over someone's eyes when you convinced them that your single geometric shape on another geometric shape qualified as "art." Pshaw!
At least I had a chance to see some original Andy Warhol paintings.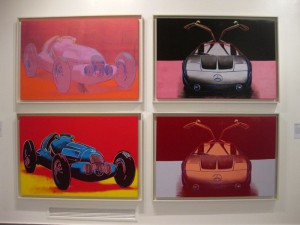 You're lucky Oliver! For if it wasn't for the chrome devil in a boat…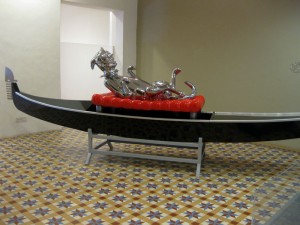 …I'd have asked for my money back. Just because of YOU!