Hung Over Down Under. Hey that would make a good movie title for Crocodile Dundee 7! Maybe not. I dunno, I can't think straight. I need to get a little fresh air to clear the mind.
I walked back down to the bridge that I was standing under last night, to see how it looked in the sun light. Still impressive!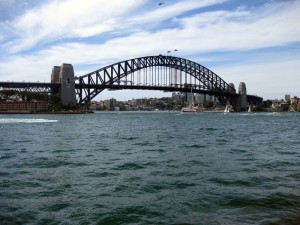 And across the way, is the one, the only, Sydney Opera House!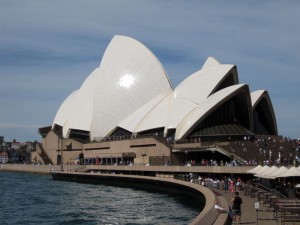 That's one sexy building! And speaking of sexy…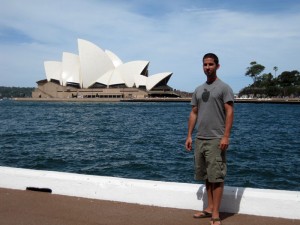 … who wants some ice cream??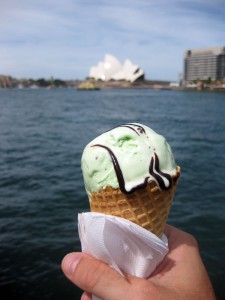 Seriously though, the Opera House is amazing in photos, and even more amazing up close in person.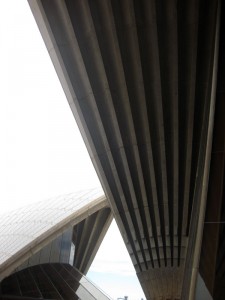 The structural engineering is just baffling!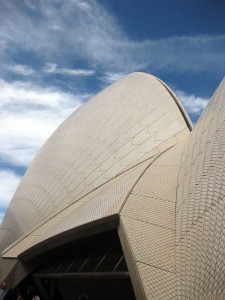 I can only imagine how many sheets of blueprint paper they must have gone through in designing this one.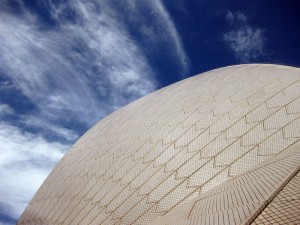 And they didn't even have modern computers to help them out back then.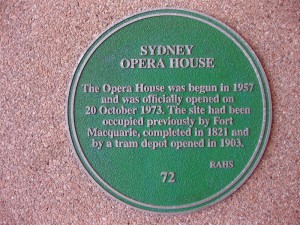 They did it the old fashioned way. Human beings rule!!