Yet again, CouchSurfing comes through with a winner! Yesterday we met up with our new friend Anna and spent the night in her flat outside the city center. Today she took us to Karlštejn village which is about a 45 minute train ride southwest of Prague.
Exiting the train station we sampled some of the commie cola that we learned about a few days prior.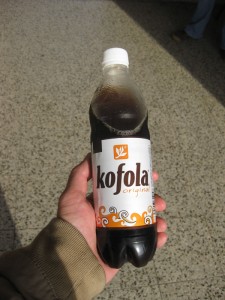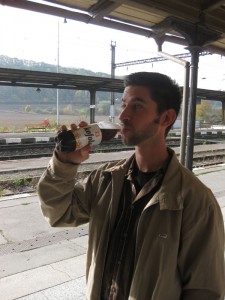 It's sort of like a cross between RC Cola, root beer, and black licorice. You wouldn't think it, but the advertising teams are fierce up here boy!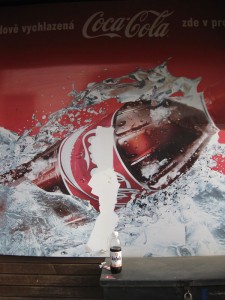 After getting our jolt on, we headed up the hill towards the castle.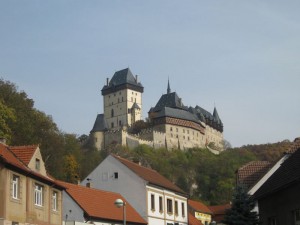 Upon arrival at the castle gates, we discovered that entrance required a guided tour.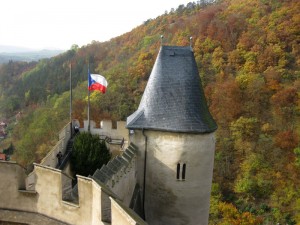 We decided to skip the tour since by now we've sort of overdosed on castles and jewels, and instead just continue on our hike along the path, deep into the wilderness.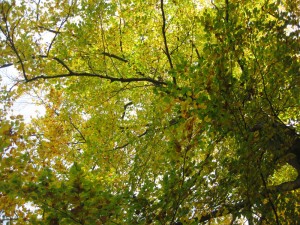 The colors of the leaves were so vibrant my brain felt over stimulated! I hadn't experienced a pallet like this since living in Connecticut over 17 years ago. It was nice to truly experience autumn again. If I only I had room in my bag to pack a rake so I could have made a pile of leaves to jump in.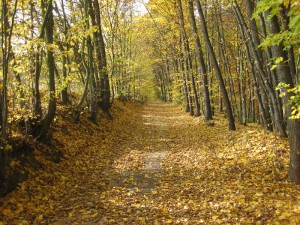 We hiked for over 15 kilometers…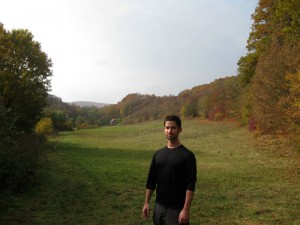 …that's nearly 10 miles…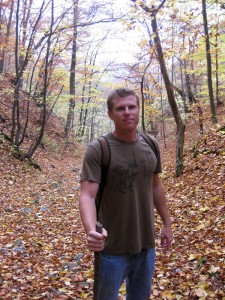 …past all kinds of colorful plants…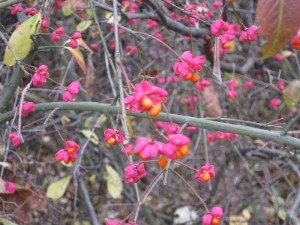 …and colorless animals…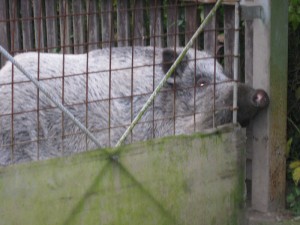 …until we reached our destination in the city Beroun. We found a nice little resteraunt in the center of the city square where we ate a feast before taking the train back into Prague for our final night in the Czech Republic.